Copy and Paste - Living Things
Students Practice Copy and Paste
Students practice how to copy and paste using a word processor.
Students open the copy and paste practice document and classify the objects in the pictures as living or non-living.
Students copy and paste the living things into the Living column and copy and paste the non-living things into the Non Living column.
Students use the "undo" button to fix mistakes.
Grade 1 +
Download: living-and-nonliving-things-copy-and-paste.docx
Copy and Paste Activity Sheet
Students copy and paste the pictures into the correct columns.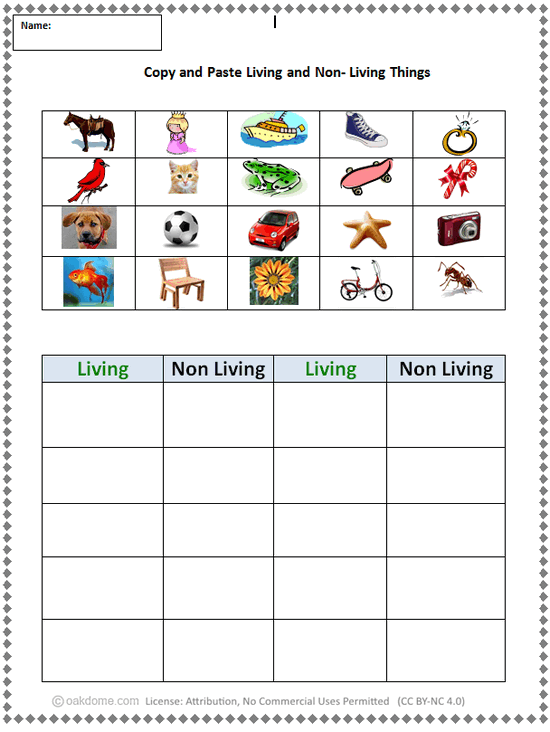 Living Things Copy and Paste Finished Example:
This an example of how the copy and paste activity sheet will look when completed.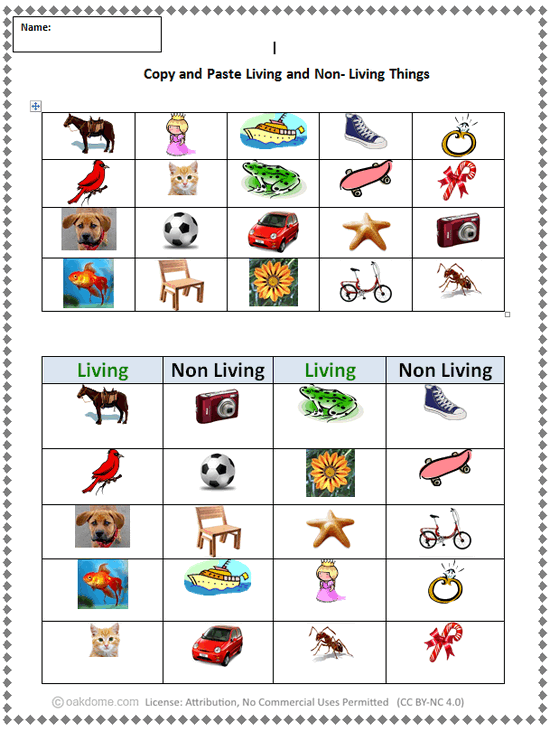 Popular:
For PC's and Microsoft Office