iPad - Spelling Word Practice with a Comic Strip
Students use a comic strip app on the iPad to practice using their spelling words by creating a fun comic. Students create the comic by using images and then creating sentences that use their spelling words. Students can use the iPad camera to take pictures for the comic or they can find images online. Students save, and share or print.
Distance / Online Learning: Students with iPads could create their spelling words comic strip project and easily submit the finished picture digitally for teacher review.
Download: ipad-spelling-words-comic-instructions-handout.docx
iPad Spelling Words Comic Strip Finished Example:
Students create a comic in which they use 8 to 16 spelling words to create sentences. Students identify the spelling words by changing the color of the words used. In this example, students were given a list of 24 spelling words to choose from.
The iPad app used here is Strip Designer by Vivid Apps, but similar apps could be used as well.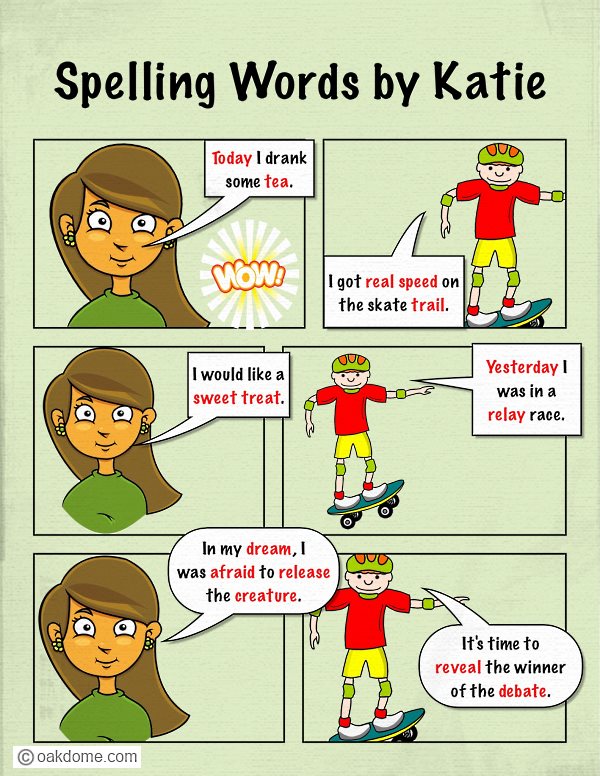 iPad - Spelling Words Comic Instructions: