First Grade Narrative Writing - My Ouch Story
Common Core Narrative Writing - My Ouch Story
This technology lesson plan is a narrative writing prompt for first graders.
Students write a sequenced story about a boo-boo they got.
Students create the title "My Ouch Story" and then write a sequenced series of sentences using "First, Next, Then, and Finally".
Students learn to search for context appropriate clipart to illustrate their story.
Students format text to a larger size and then print and / or save their work.
Grade 1 +
Finished Example - Narrative Writing - My Ouch Story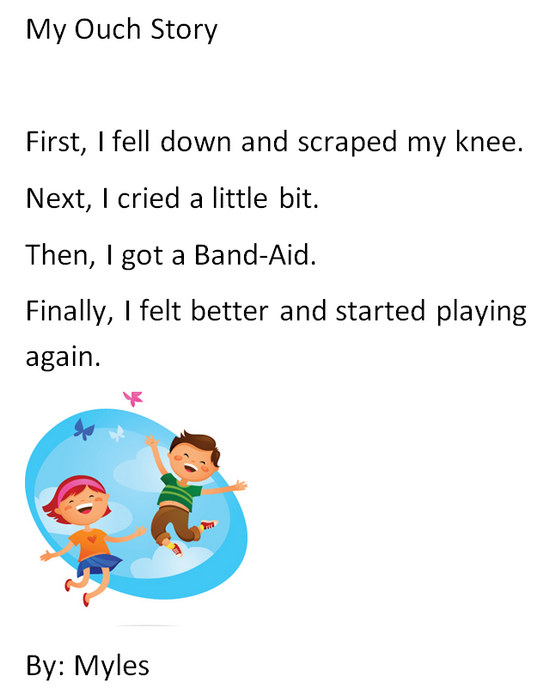 Popular:
For PC's and Microsoft Office