Excel - Back to School Supplies Expenses
Students Create an Expense Chart for School Supplies
Students create an expense chart using a spreadsheet to show how much they have spent on school supplies.
Students use autosum to calculate the total expense costs.
Students create a chart showing their expenses.
Grades 4+
Download: excel-school-supplies-price-list.pdf
Download: excel-school-supplies-expenses-finished-example.xlsx
Download: school-supplies-expense-spreadsheet-with-chart-instructions.pdf
Download: rubric-for-spreadsheet-with-chart.pdf
Student Instructions:
1) You have $60.00 dollars to spend for school supplies.
2) Try to purchase as many items on this list as you can without going over the $60.00 limit.
3) Create a spreadsheet with all your items and their prices.
4) Use a formula (SUM) to calculate the total expenses for your items.
5) Create a bar chart of your expenses.
6) Fit everything on ONE printable page.
School Supplies Prices List Example
Make this price list available for students to view.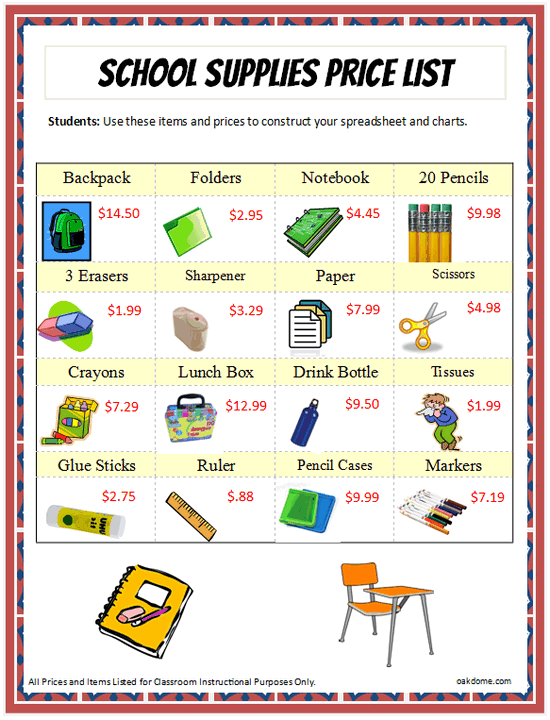 Excel School Supplies Expenses - Finished Example
Students enter their school supply choices and their prices in the spreadsheet. Students format the prices with dollar signs and use formulas to calculate the total expenses cost. Students create a chart illustrating the expenses.
Students should use print preview to ensure that everything will fit on a single page before printing.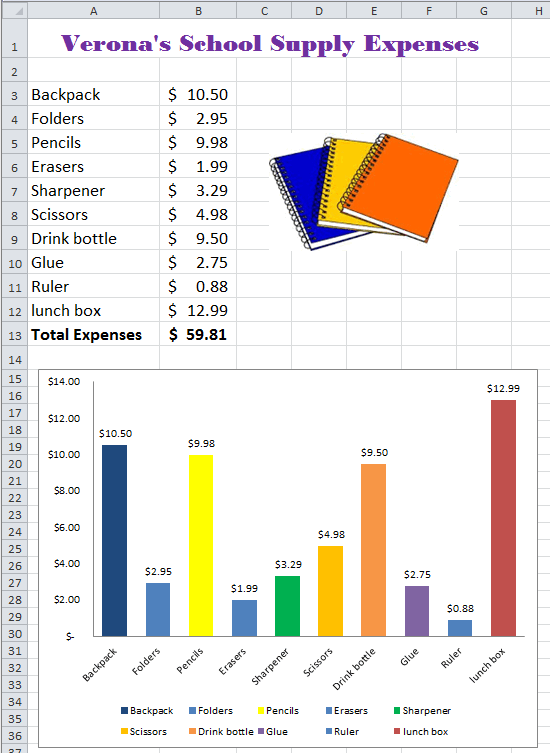 Student Instructions: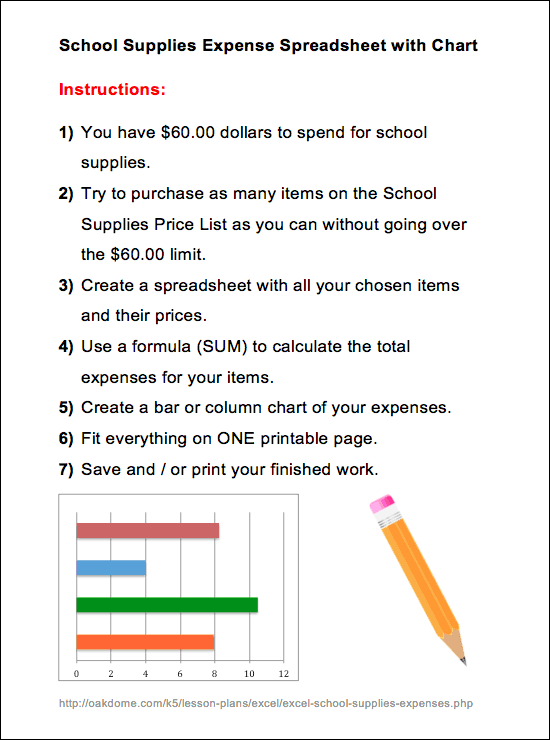 Excel Spreadsheet Rubric for Grading Assignments: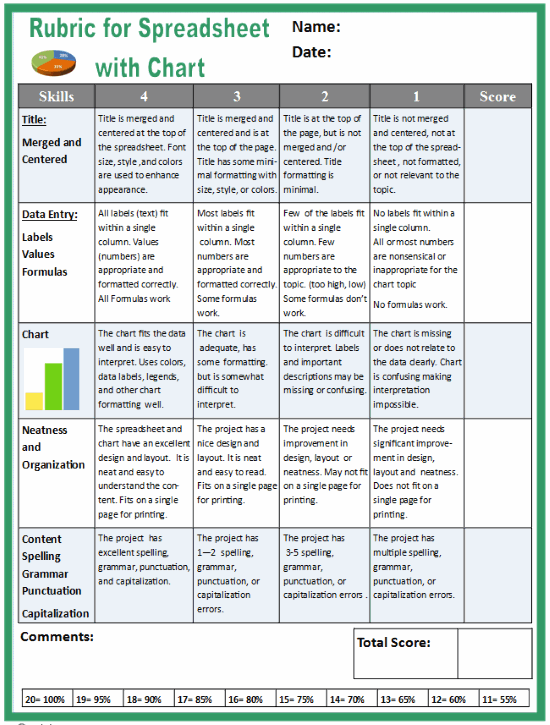 Popular:
For PC's and Microsoft Office