Excel Lesson Plan- Make Your First Chart
This Excel lesson plan teaches beginning Excel users to enter data and create a simple spreadsheet with a chart. The instructions are for Microsoft Excel, but the data and chart can be recreated using whatever spreadsheet app you have available. When printing the finished excel chart, be sure to have the students use "print preview" to check the proper positioning of the chart and data to fit on a single page before printing. I have used this successfully with 2nd and 3rd graders, but your mileage may vary.
How to Create Your First Chart - Video Tutorial
Time to learn = 25 seconds
First Spreadsheet and Chart - Finished Example: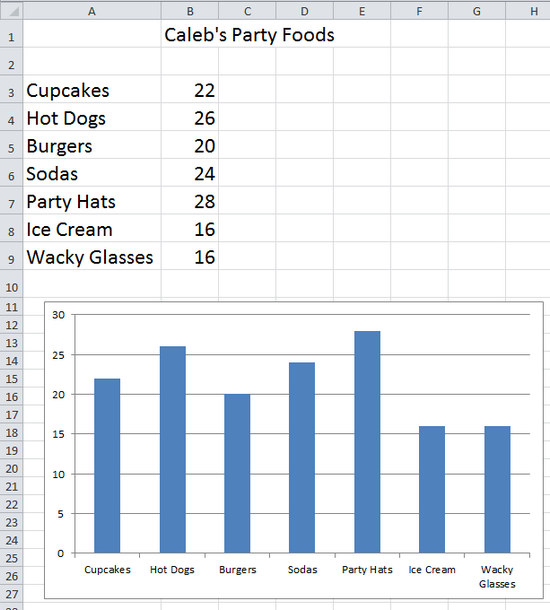 Excel Party Supplies List
Students can use this list to choose items for their spreadsheet. Students are having a party and have invited several classmates, family members and friends. Students choose at least 6 different foods, drinks, and party gifts that they think their friends will enjoy. Students create a simple spreadsheet and chart using their chosen items.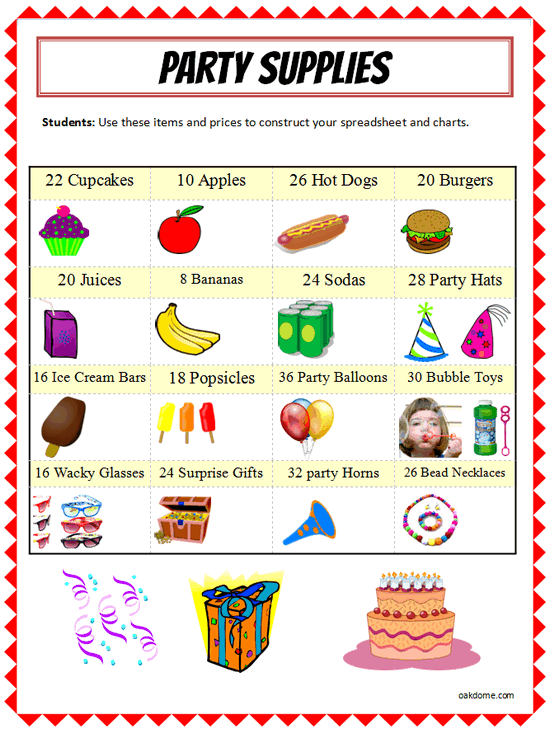 Download:excel-party-supplies-list.pdf
Excel Tutorial Your First Chart - Printable Instructions: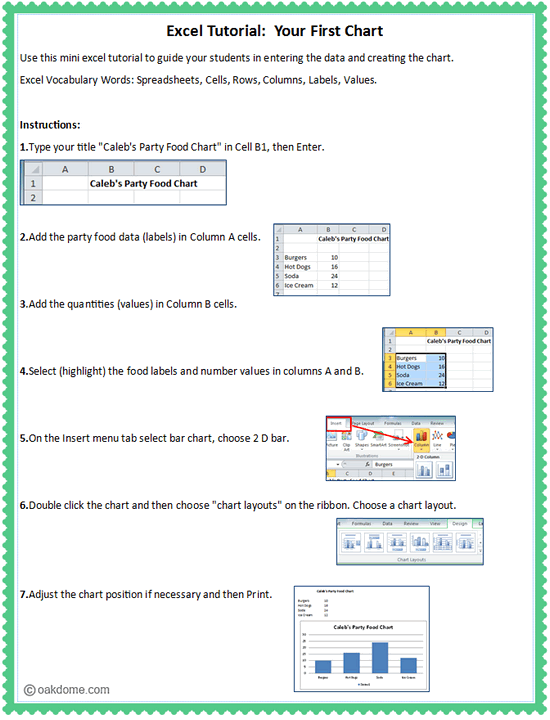 Download:excel-tutorial-your-first-chart-instructions.pdf
Excel Spreadsheet Rubric for Grading Assignments: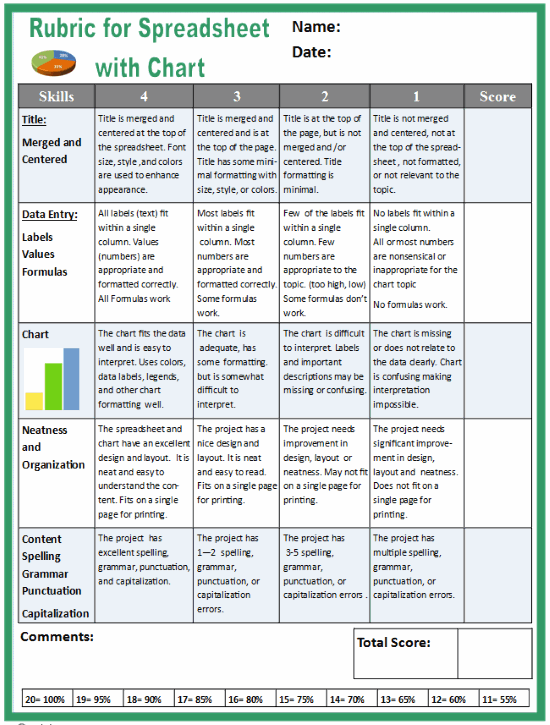 Download:rubric-for-spreadsheet-with-chart.pdf