Martin Luther King Jr. - "I Have a Dream"

Poem Generator
Write your own "I Have a Dream" Poem
by filling in the text boxes.
Use this poem generator to write your own "I Have a Dream" Poem. When you are finished, click the button at the bottom of the form to generate your poem.
I Have a Dream Poem

Finished Example: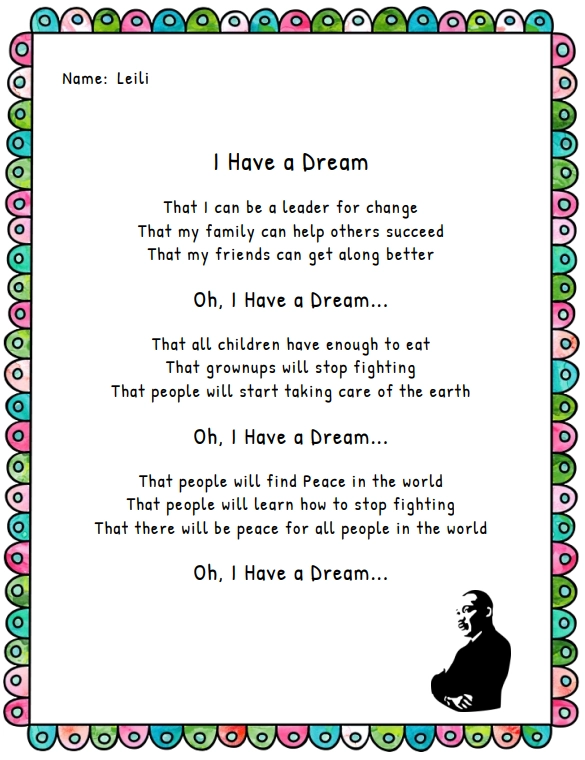 MLK / Black History

Generators
Graphics Credits:
Research Graphic Organizers

Online Graphic Organizer Generators
Use these easy and fun online research graphic organizers to guide research about a chosen subject. Customizable with a variety of background choices and font styles. Print finished research or save as .pdf to go paperless!