iWork Numbers - Make a Bar Chart
Assignment: These instructions are for iWork Numbers, but the concepts and actions are similar for other spreadsheet apps. I have taught this level of spreadsheet and chart creation with 2nd graders and up. Your mileage may vary. Be sure to have students use "Show Print View" before printing to make sure the chart fits onto a single page to avoid wasting paper and ink.
Download: iwork-numbers-make-a-bar-chart-tutorial.pdf
Finished iWork Numbers 3D Bar Chart Example
Students enter their text in one column, and enter their numbers in a separate column. Students select the text and numbers to create their chart.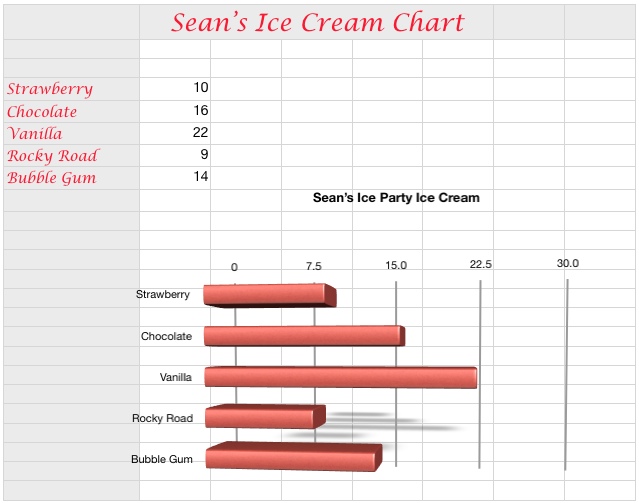 iWork Numbers Bar Chart - Tutorial