Copy and Paste Practice Activity
This Lesson Teaches Students How to Copy and Paste
Have each child open a copy of the copy and paste practice document.
Demonstrate how to copy and paste the images into the matching boxes.
This will be a good time to demonstrate the use of the "undo" button to fix mistakes as well.
There are two versions here. One is copy and paste PICTURES. The other is cut and paste WORDS.
Grade 1 +
Download: copy-and-paste-pictures-practice.docx
Download: cut-and-paste-words-practice.docx
Copy and Paste Pictures Activity Sheet:
Students copy and paste the pictures next to the matching words.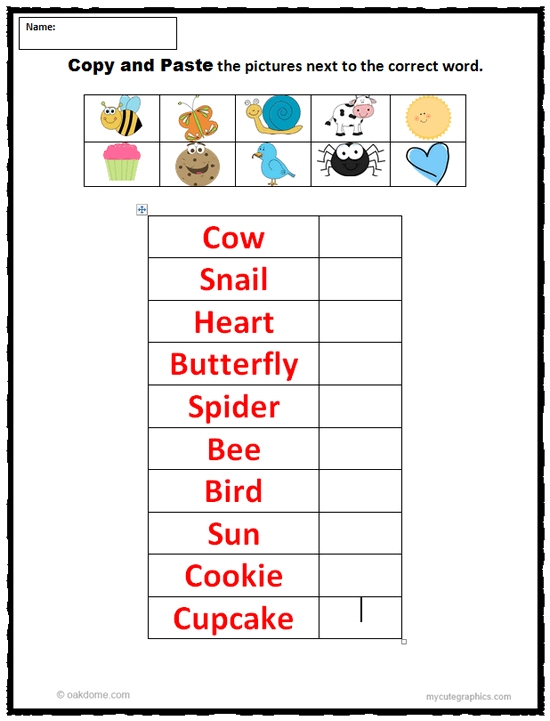 Copy and Paste Pictures Finished Result:
This is an example of how the activity sheet would look when properly completed.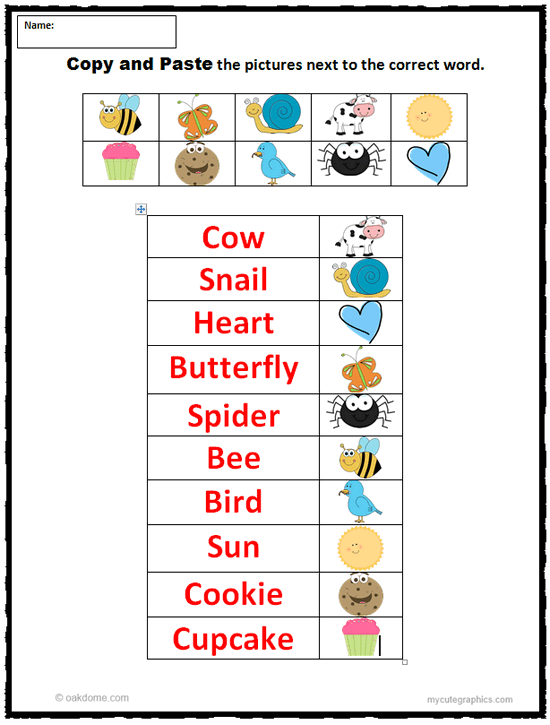 Cut and Paste Words
This version requires students to cut and paste words next to the correct image. This requires a bit more skill and technique than copying and pasting pictures.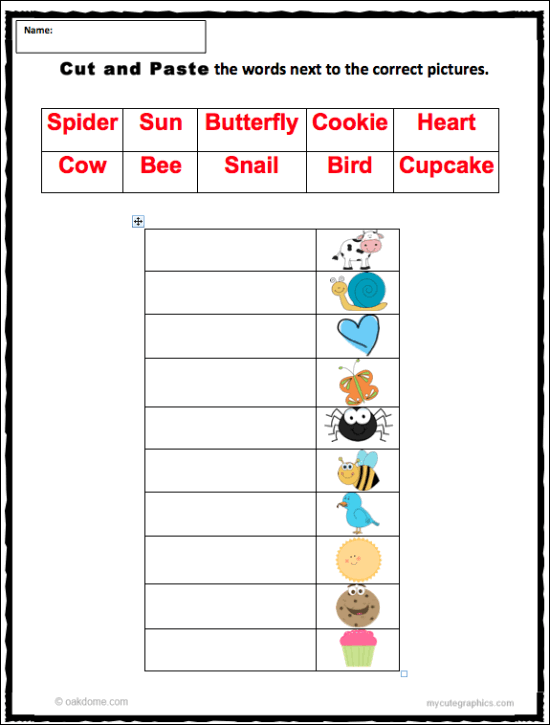 Popular:
For PC's and Microsoft Office