iPad - All About Me Acrostic
Students create an "All About Me Acrostic" using the letters of their name. Students use an iPad and the free or paid version of the "Pic Collage" app. Students can save, share and / or print their acrostic.
Distance / Online Learning: Students with iPads could create their timeline project and easily submit the finished picture digitally for teacher review.
Download: ipad-all-about-me-acrostic-instructions.docx
iPad "All About Me" Acrostic - Finished Example
Students can find fun letters for their name by using the built in "Photos From Web" function in the Pic Collage app. For example, enter "Letter D" in the search box to find fun pictures of the letter "D". Students find and add all the letters of their name and then add the text boxes to complete the acrostic.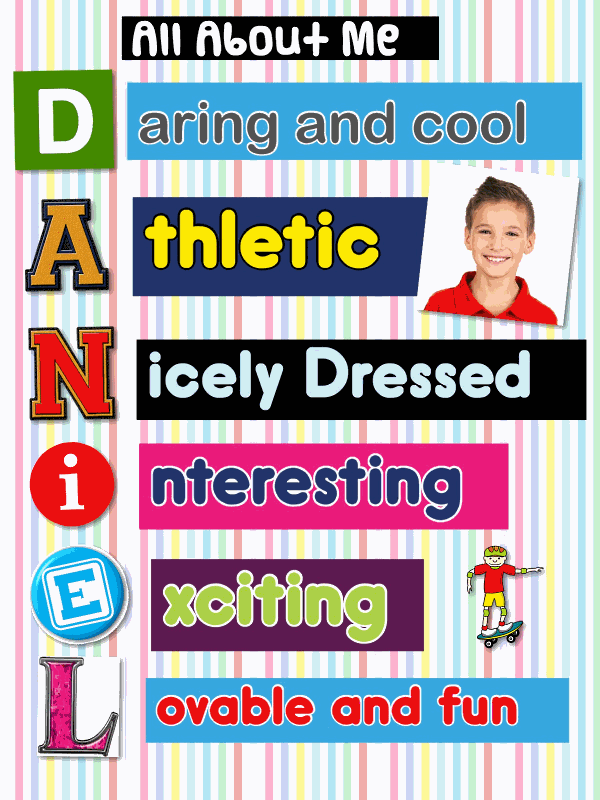 iPad All About Me Acrostic Instructions: