Thirteen Colonies Map for Labeling and Printing
Assignment: Students identify and label the locations of the original thirteen colonies and the major native american groups of the area. Students use a photo editor / graphics drawing program to add text labels, lines and arrows to annotate the resource map.
Download Map: thirteen-colonies-resource-map
Thirteen Colonies Resource Map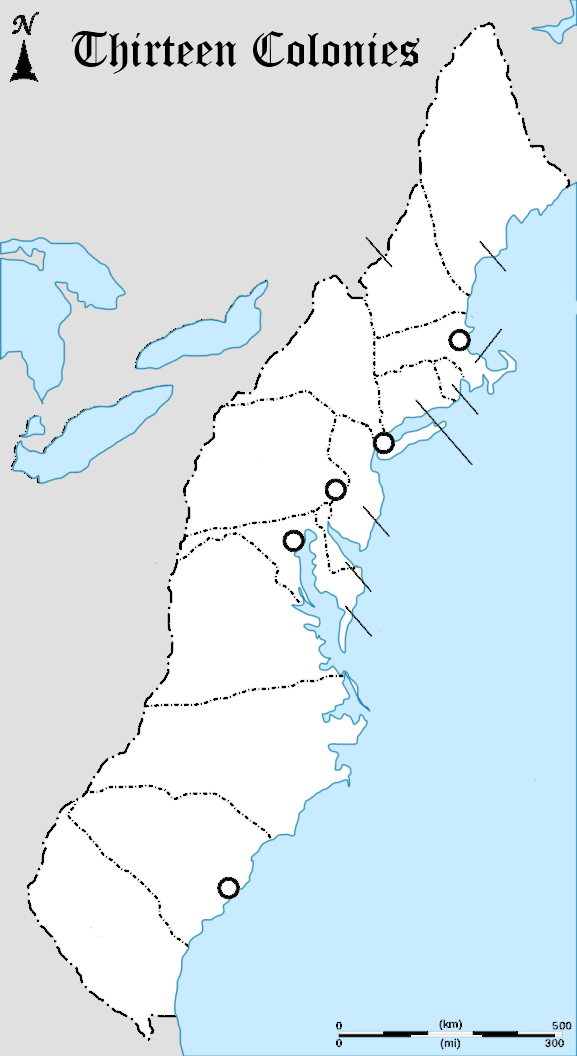 Image Annotation Apps: These apps are free to use for annotating images.
Zoho Annotator - Google Chrome Browser and Chromebooks
Apple Preview app for Macs
Paint.NET for Windows
Download Alternate Map: alternate-thirteen-colonies-resource-map
Alternate Thirteen Colonies Map for Labeling and Printing