Cesar Chavez Timeline Template
Cesar Chavez Timeline Template for Students
Students research the life of Cesar Chavez and use the template to create a timeline of events.
Students use the internet to find important facts about Cesar Chavez's life.
Students write the facts in the text boxes and use arrows to pinpoint the dates of the events.
Students will search for an image of Cesar Chavez and paste or insert it into the timeline sheet.
Grades 3+
Cesar Chavez Completed Timeline Example:

Cesar Chavez Timeline Template Example:
This template is compatible with Microsoft Word 2007 and 2010. Not tested with other versions. Students can add text boxes by using the menu to Insert > Text Box. Students can add arrows by using Insert > Shapes. Students can add an image of Cesar Chavez by copying and pasting or by using Insert > Picture.
Download: Cesar Chavez template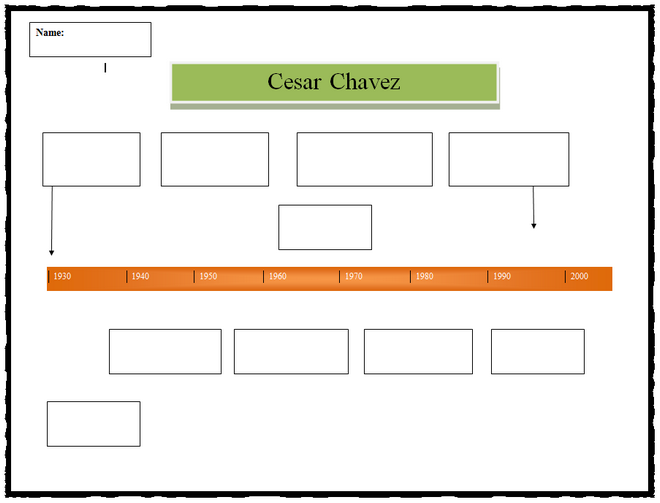 Popular:
For PC's and Microsoft Office