Excel Lesson Plan - Lemonade Stand Expenses
Students Create an Lemonade Stand Expense Budget
Students create an expense budget for a lemonade stand with 6 days of expenses.
Students use the random number generator to get their item expenses for each day.
Students enter their data in the spreadsheet for each day. Students use a formula (sum) to calculate the total expenses for each day.
Grades 4 +
Lemonade Stand Expenses Finished Example
Download: excel-lemonade-stand-expenses-finished-example.xlsx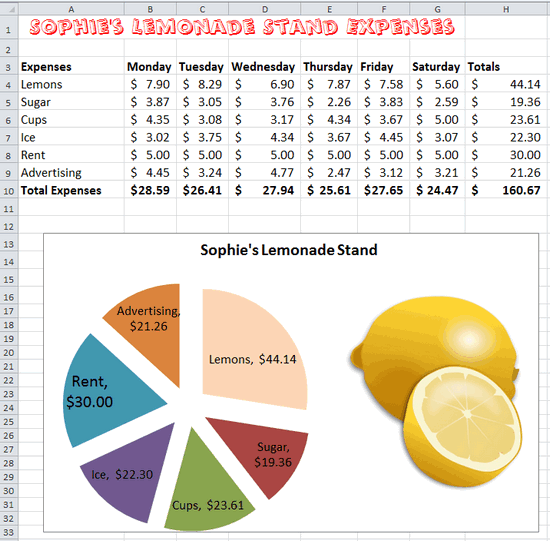 Random Number Generator for the Lemonade Stand Sales and Expenses
Students can use this online random number generator to help them create the numeric values for their spreadsheet. Simply click the "Get Numbers Now!" button to generate random sales and expense numbers for the lemonade stand.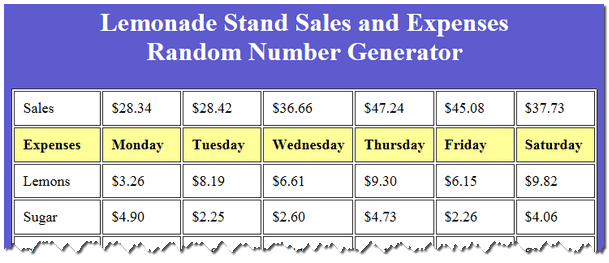 Excel - Lemonade Stand Instructions:
Basic guide to creating the lemonade stand expenses spreadsheet. The basic excel skills used here are entering data in cells, using "merge and center" for the title, "autofill" for the days of the week, and "autosum" to calculate the total expenses.
Download: excel-lemonade-stand-instructions.pdf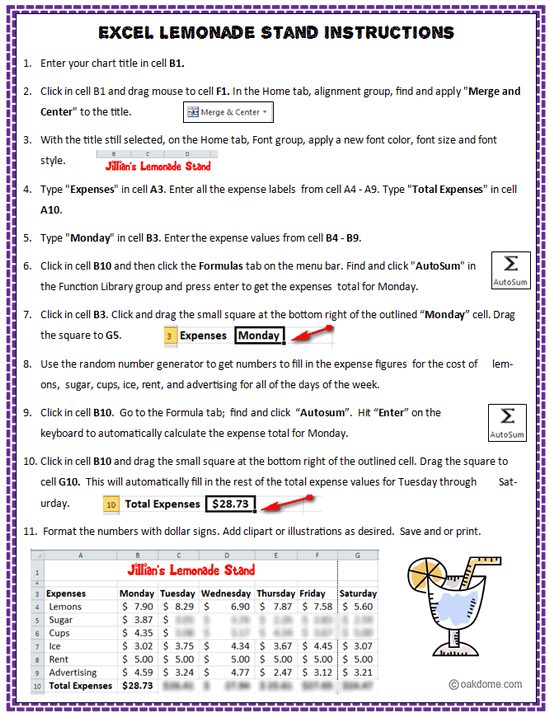 Popular:
For PC's and Microsoft Office