Animal Camouflage
Students Create a PowerPoint or Slideshow about Animal Camouflage
Students research information on the internet about animal camouflage.
Students locate and save several images of examples of animal camouflage.
Students use their research information and images to create a PowerPoint or multimedia slideshow presentation.
Grades 2 - 3
Instructions:
Step One - Give the students one of the camouflage research handouts and have them find and write brief information about the animals or insects found on the internet or this page.
Step Two - For Powerpoint, students will copy and paste or insert pictures into their slides.
Step Three- Students create their presentation in PowerPoint using the information they wrote on their research handouts.
---
Resources:


Camouflage Images and Information
PowerPoint Title Slide Example:
Students search for examples of animal and insect camouflage pictures on the internet. Students can save their pictures in their own "My Pictures" folders and then insert them into the slides. Students can also copy and paste pictures to the slides.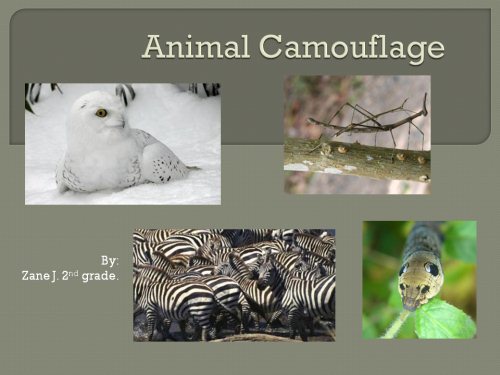 PowerPoint Look Again - Mimicry Slide Example:
Students should be able to use text boxes to enter their research information. Information should written in complete sentences.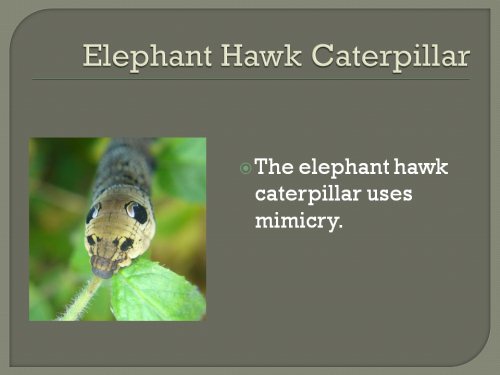 PowerPoint Look Again - Disruptive Coloration Slide Example:
Students should be sure to find and use pictures that are clear and sharp and in focus. Avoid using very tiny thumbnail images that appear very blurry when stretched to larger sizes.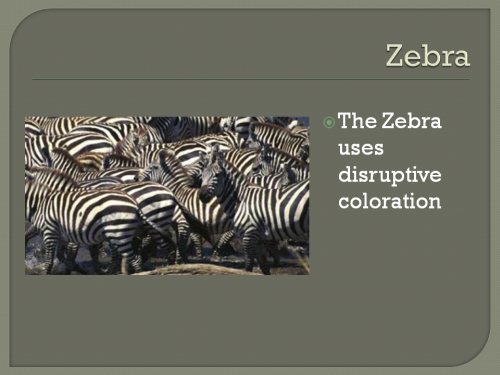 PowerPoint Look Again - Disguise Slide Example: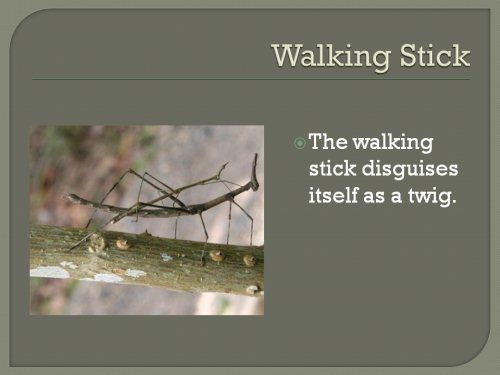 PowerPoint Look Again - Concealing Coloration Slide Example: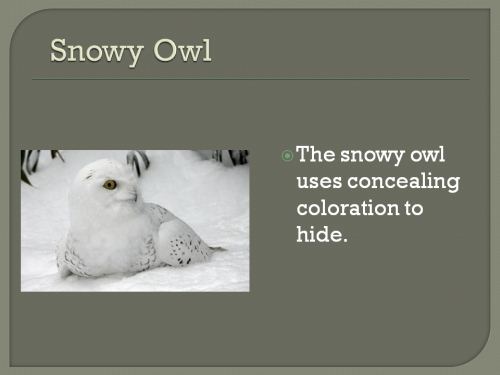 Camouflage Research Handout 1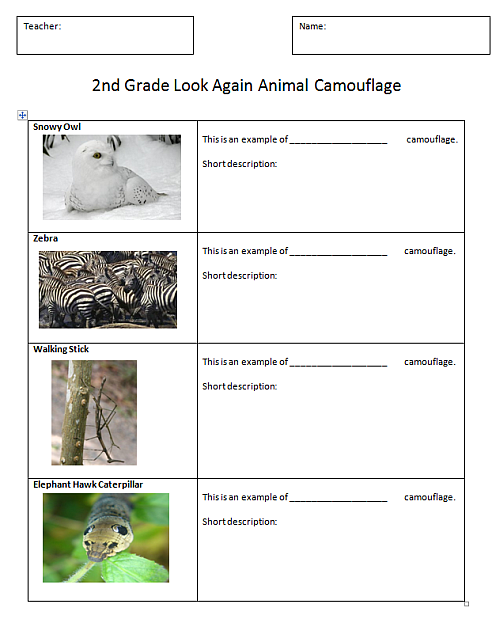 Camouflage Research Handout 2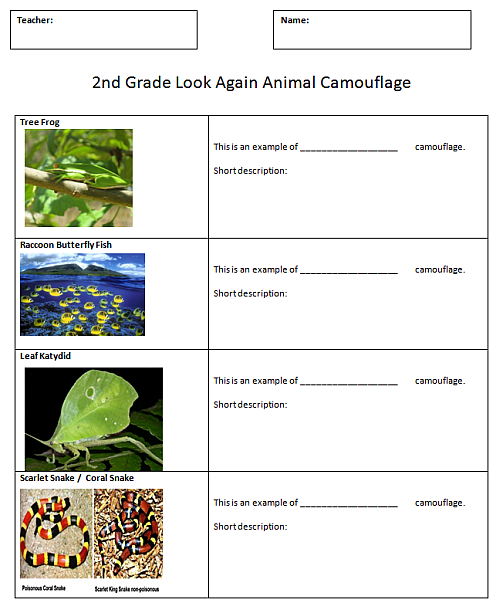 Camouflage Research Handout 3