Head, Shoulders, Knees and Toes
Students Practice Inserting Clipart and Textboxes
A fun activity using Microsoft Word that students can use to learn how to insert and manage clipart and text boxes for illustration and annotation.
Students can also search the internet for appropriate images to copy and paste into their page for labeling.
These skills are essential for creating brochures, posters, title pages and reports.
Grades 2+
Download: head-shoulders-knees-toes-instructions.pdf
Instructions: Head, Shoulders, Knees, and Toes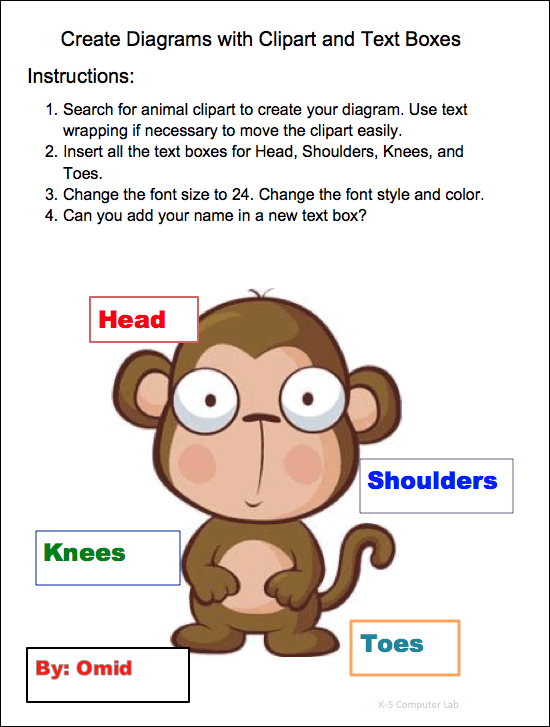 How to Insert Clipart:
Click the Insert Tab and then click Clip Art.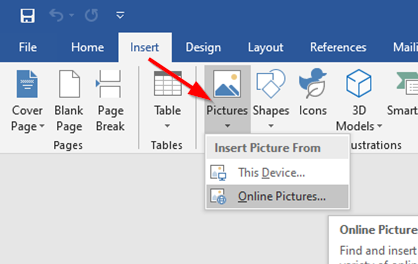 How to Search for Clipart
Type your search term in the search box and click Go. For best results, be sure to search for all media types and include Office.com content. Click the clip you want to insert into your document.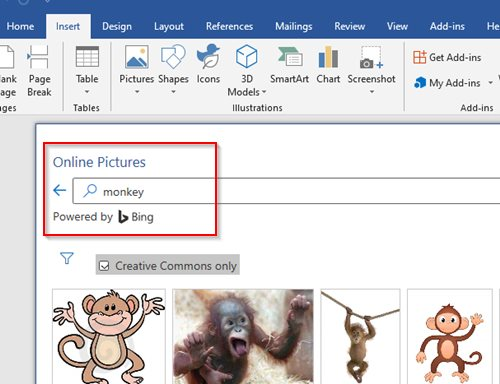 Moving Clipart on the Page
Right click on your clipart, move the cursor down to Wrap Text and then click Square or Tight. Now click and hold the left mouse button and drag the picture to move it.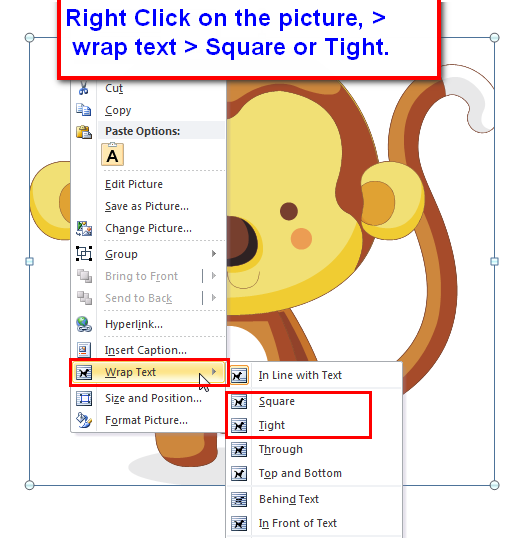 How to Insert a Text Box
Go to the Insert tab and click Text Box. Move the mouse to "Simple Text Box" and click to insert it.

How to Adjust and Move a Text Box
Click, hold and drag one of the handles at the corners or sides (shown here in yellow) to adjust and resize the text box. Click, hold and drag the text box border to move the text box.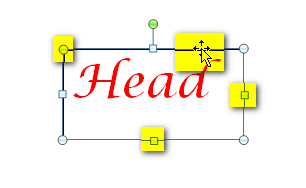 Popular:
For PC's and Microsoft Office