Timeline Template
Ready to use Blank Timeline Template for Students
This is a basic timeline template with a title box, text boxes, arrows and date timeline.
Students can add additional textboxes and arrows by going to Insert > Shapes.
To edit the dates, simply insert the cursor into the dateline and type a new date.
To delete textboxes or arrows simply select the object and press delete on the keyboard.
To change the page border go to Page layout > Page Border > Art. Use with Microsoft Word.
Timeline Template Example:
Download a template and make it available for students.
I usually put this in a shared folder on our fileserver, but sometimes I just have the kids go directly to this page and use one of the downloads below.
Download: timeline-template.docx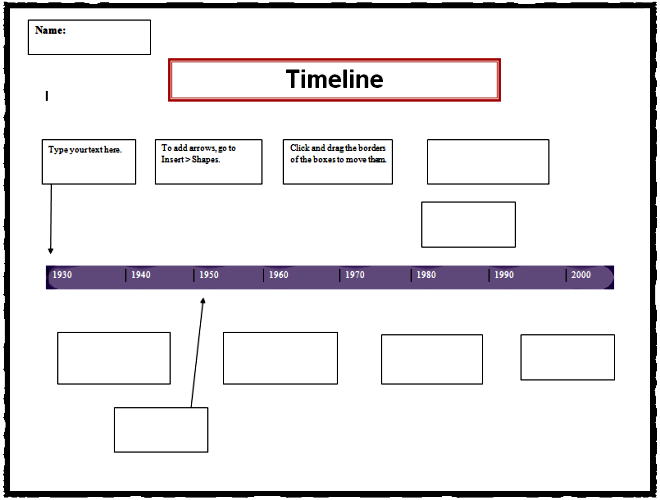 Popular:
For PC's and Microsoft Office