Holiday Poem Generator
Write your own Holiday Poem by filling in the text boxes.
You can use this Poem Generator to create Halloween Poems, Christmas Poems, Hannukah Poems, New Year's Poems, Valentine's Day Poems, Mother's Day Poems, Father's Day Poems, Fourth of July Poems and others.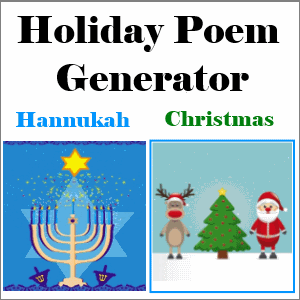 Use this holiday poem generator to write your own holiday poem. Choose the name of your holiday, then fill in the text boxes to complete the poem. When you are finished, click the button at the bottom of the form to generate your poem. Copy and paste the results into a word processing program. Format the text with the font size and style of your choice. Add clipart or pictures. Add your name and save / print.
Holiday Poem - Finished Examples:
Copy and paste your generated poem into a word processor. Change the font size and style so that the poem fills a single page. Add a border and / or clipart. Add your name. Save and print your poem.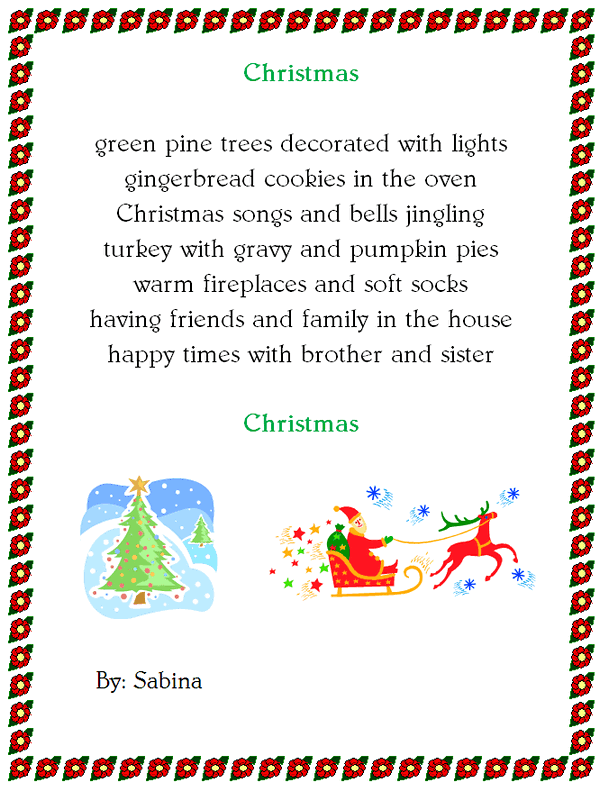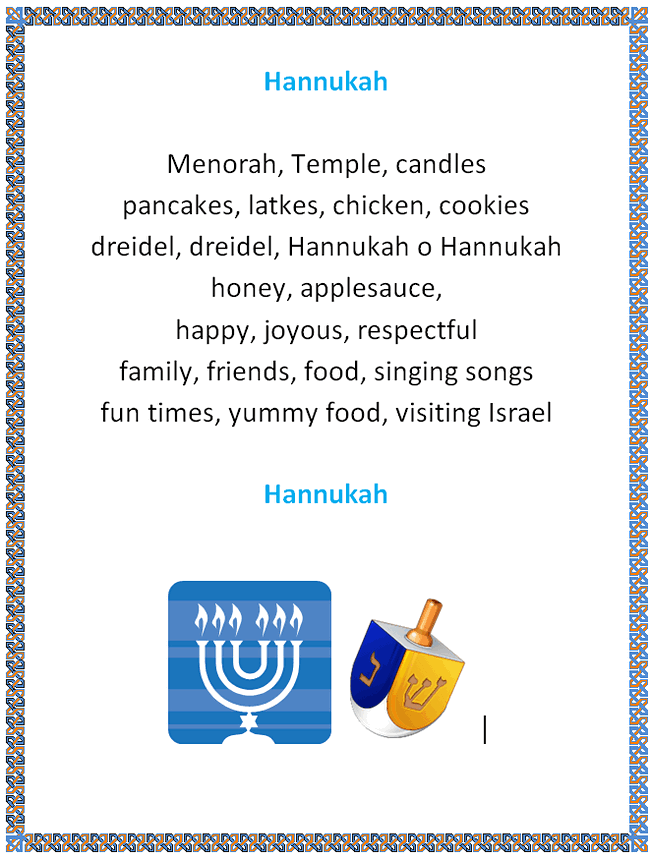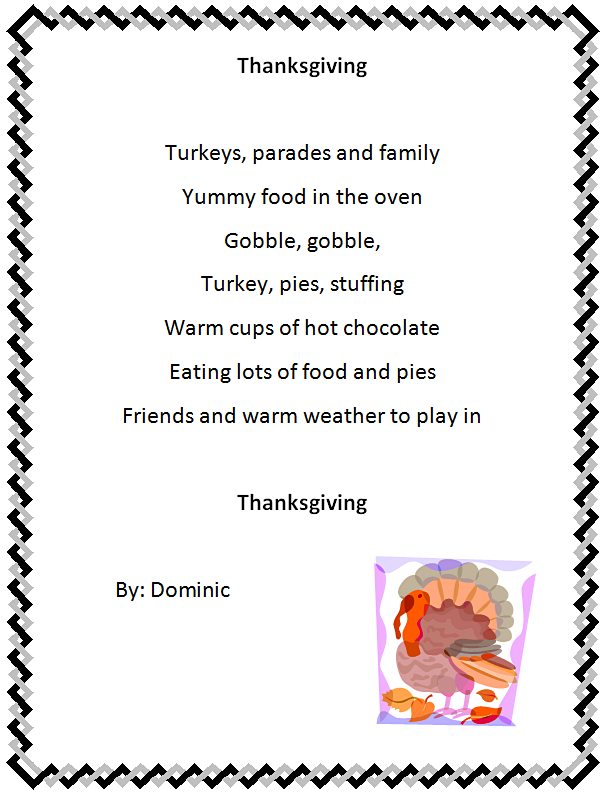 Popular:
For PC's and Microsoft Office