Happy Father's Day Acrostic
Students create an acrostic letter to show dear old dad how much he is appreciated.
Students will need to think creatively to write the words and phrases for the acrostic poem in addition to creating an attractive final letter.
Students will need to change the font style and size of all their text so that it fills up the page without going onto a second page.
Students will also insert a page border, clipart or shapes to decorate the letter.
This acrostic letter requires the students to choose a font style large enough to fill one page.
Students will also increase the size of the first letters of the word FATHER and use bold formatting for visual emphasis.
Student will also search and select appropriate clipart, resize it and then position the clipart using text wrapping.
Students will add a decorative border.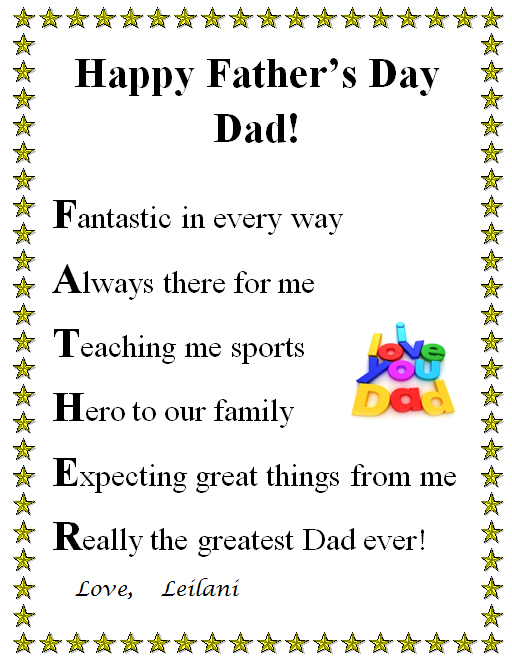 Simple formatting by using increased font size and shapes instead of clipart and a border.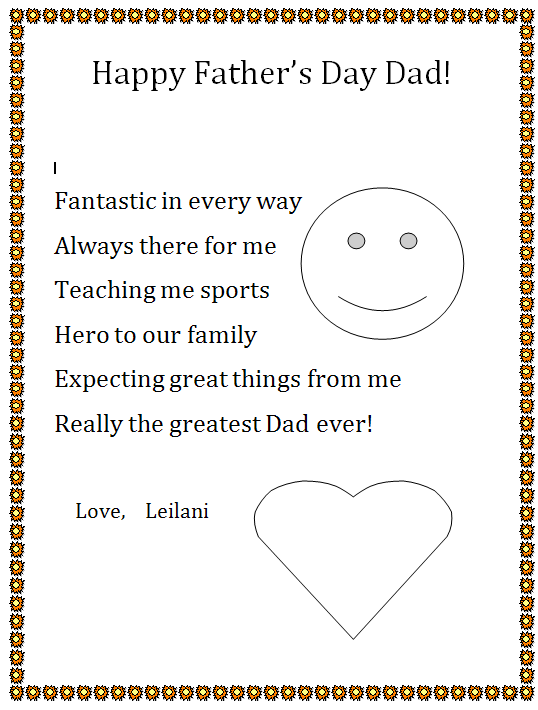 This is the simple version of the the Father's Day Acrostic letter. Younger or less skilled students will likely have their hands full just putting the words the page. This letter simplifies formatting by using only a large enough font to fill one page, and inserting a single happy face shape. Students can continue decorating the printed letter by hand with colored pencils.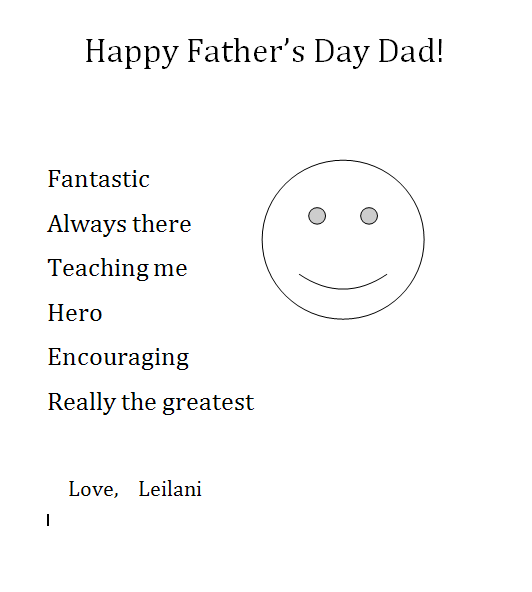 A very simple acrostic perfect for the younger and less skilled typists and computer users. Students choose a font size large enough to fill a single page. Students make an short acrostic using the word DAD.Students insert a single happy face shape.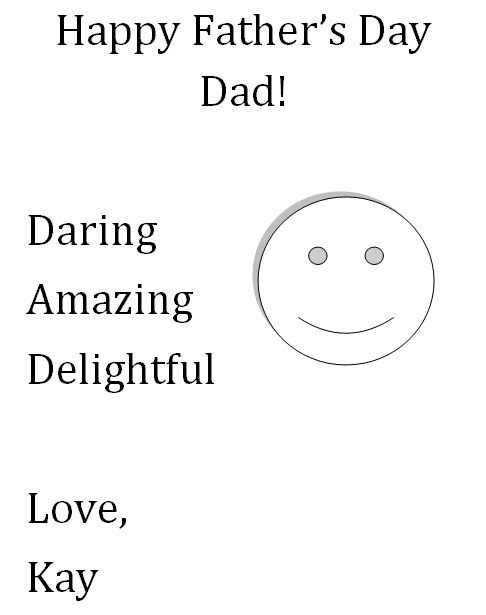 Popular:
For PC's and Microsoft Office