Tri-Fold Brochure Template
for iPads, Macs, and iCloud
Students create an informative brochure on their iPads or Macs using the ready to use template for iWork Pages on iPads, Macs, or iCloud. Students research their topic and insert their information using text boxes, shapes, and images in the iWork Pages app. Students print the first side of their brochure, flip the page over, put it back in the printer and print the second side.
Download:ipad-iwork-tri-fold-brochure-page.pages
Tri-Fold Brochure Cover Example:
Students use shapes and / or text boxes for titles and text. Students add images and facts about their topic. Students add their name to their brochure.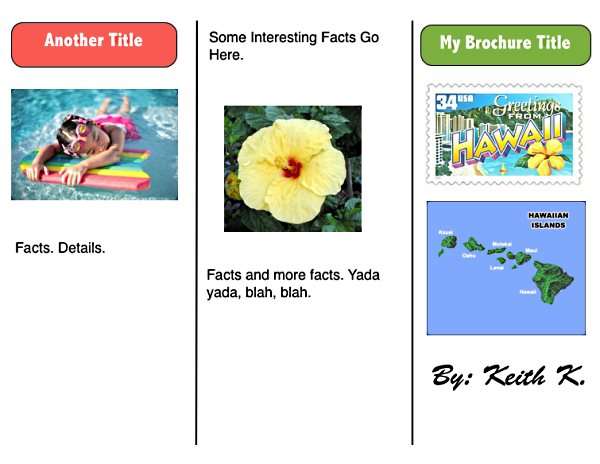 Inside Brochure Example: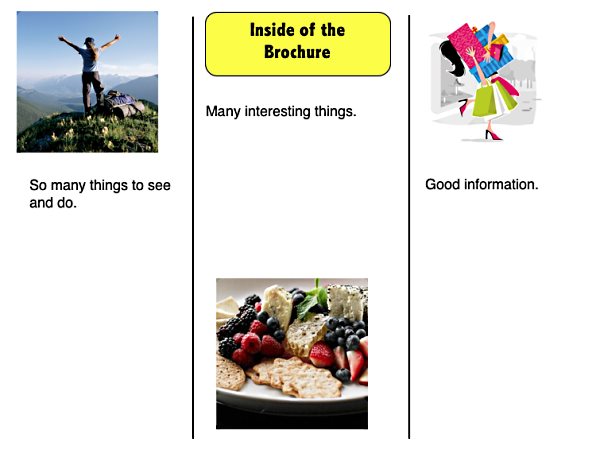 Finished and Folded Brochure Example - Front Cover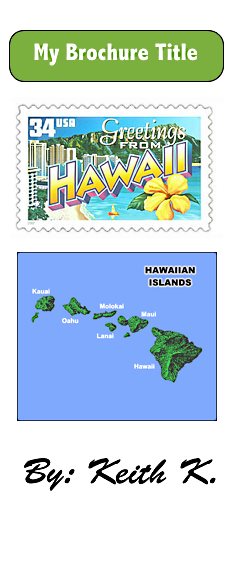 iPad - iWork Pages Brochure Template Example: