Explorers Wanted Poster - Lesson Plan
Students Create an "Explorers Wanted" Poster
Students choose an explorer to research and use the information to create a persuasive "Explorers Wanted" poster to recruit able bodied men to sign up for the journey.
Students create their poster using the downloadable template and add the "Who, What, Where, When information for their poster.
Students add images of their explorer and other related images.
Grade 5
Explorers Wanted Poster Example #1
Students research the internet for brief information about their explorer and the voyage they are recruiting for.
Students locate images for their poster. Students create a persuasive poster using their information and images.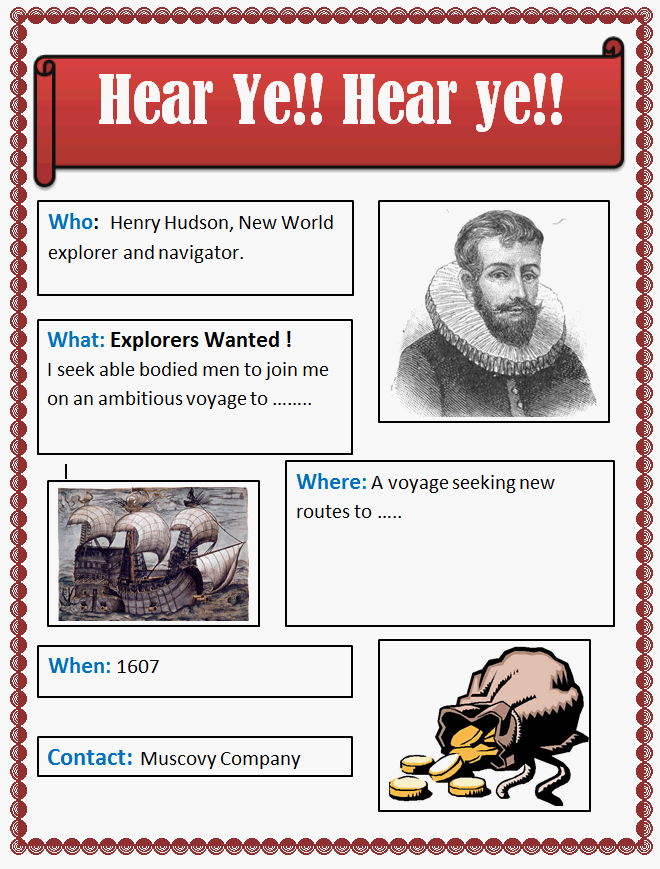 Explorers Wanted Poster Example #2
Students can rearrange the textboxes and images to create their own unique poster designs. Students can change the Wordart title and pageborders to customize the appearance of their poster.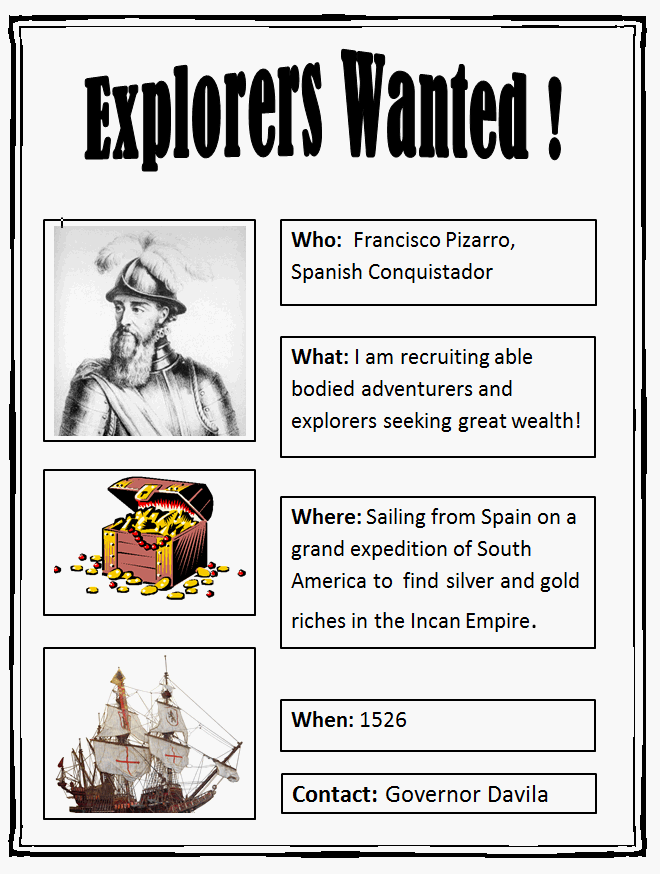 ---
Explorers Wanted Poster Template # 1 Download
Download: explorers-wanted-template-1.docx
Students open the template in Microsoft Word and enter their information in the boxes.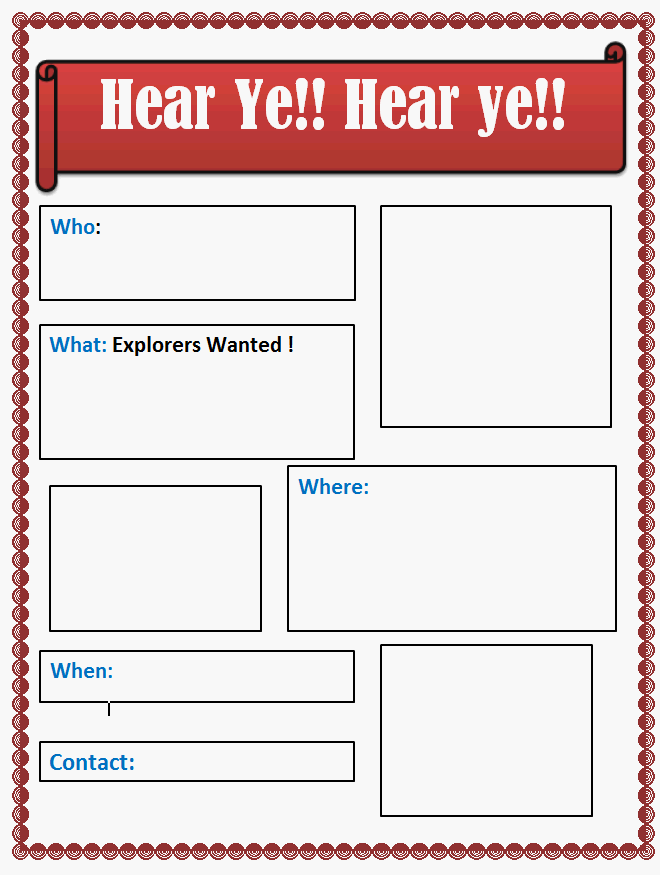 Explorers Wanted Poster Template # 2 Download
Download: explorers-wanted-template-2.docx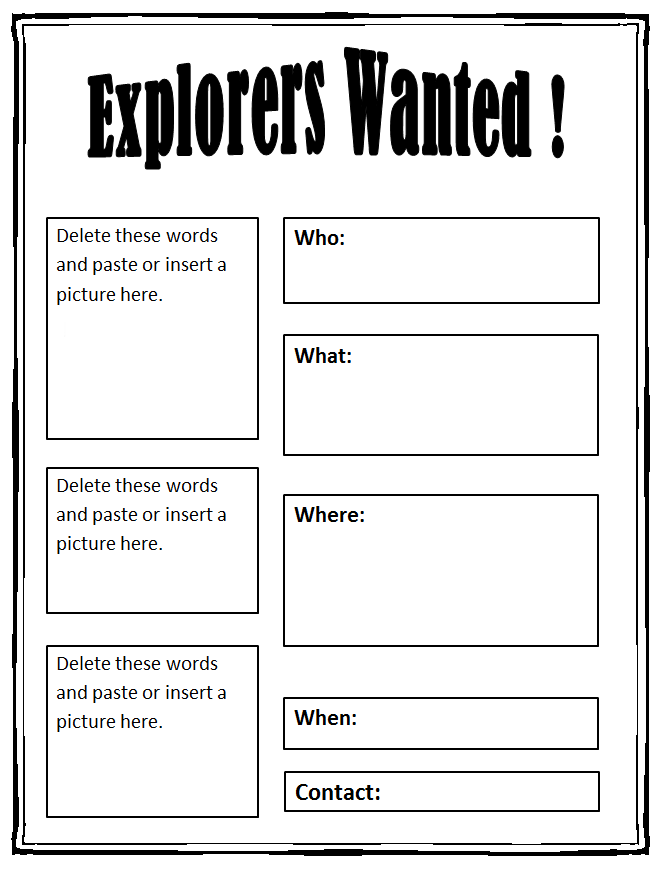 Explorers Wanted Poster - Student Handout
Download: explorers-wanted-poster-student-research-handout.docx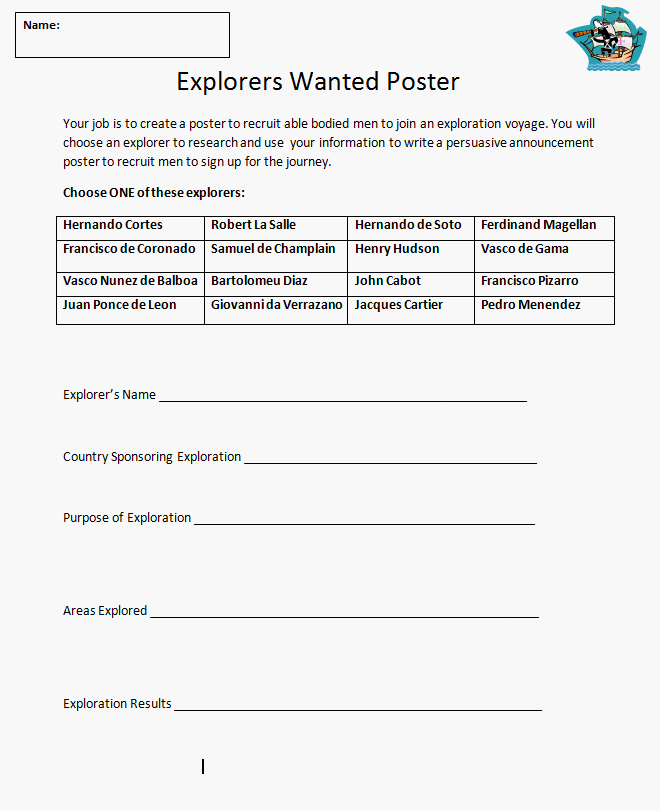 Popular:
For PC's and Microsoft Office