Label the Skeleton Bones
Students Label Bones of a Skeleton Using a Word Processor
Students use clipart and text boxes to label the bones on a skeleton. Students insert a clipart image of a skeleton. Students learn to size and position the clipart on the page. Students insert, size and position text boxes in the appropriate places near the skeleton. Students add text inside the text boxes. Students change the font type, size and color to their preferences. Students save and or print their work. Using text boxes for labeling is an essential skill that is useful for creating reports, title pages, brochures, presentations and posters.
Grade 2 and up
Labeled Skeleton - Finished Example
Students search and insert skeleton clipart. Students use may use "text wrapping" to position the skeleton. Students insert text boxes. Students type inside the text boxes. Students size and position the clipart and text boxes.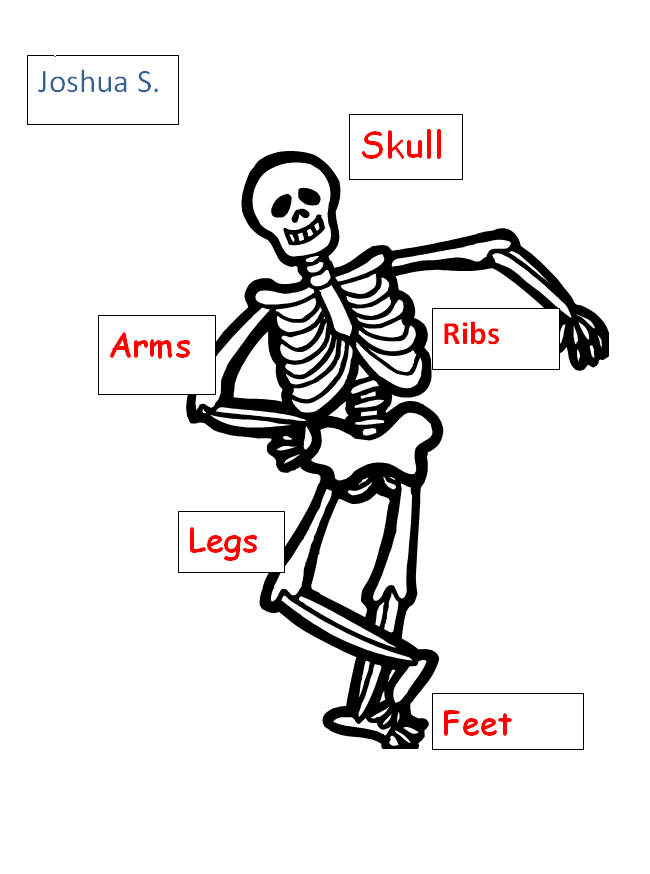 Labeled Skeleton with Text Boxes and Arrows - Finished Example
This version of the labeled skeleton includes the addition of arrows to point to the correct location of the bones. Students can add arrows by using the "Insert Shapes" feature and selecting an arrow shape to insert. Students can format the arrows with different colors and line thicknesses.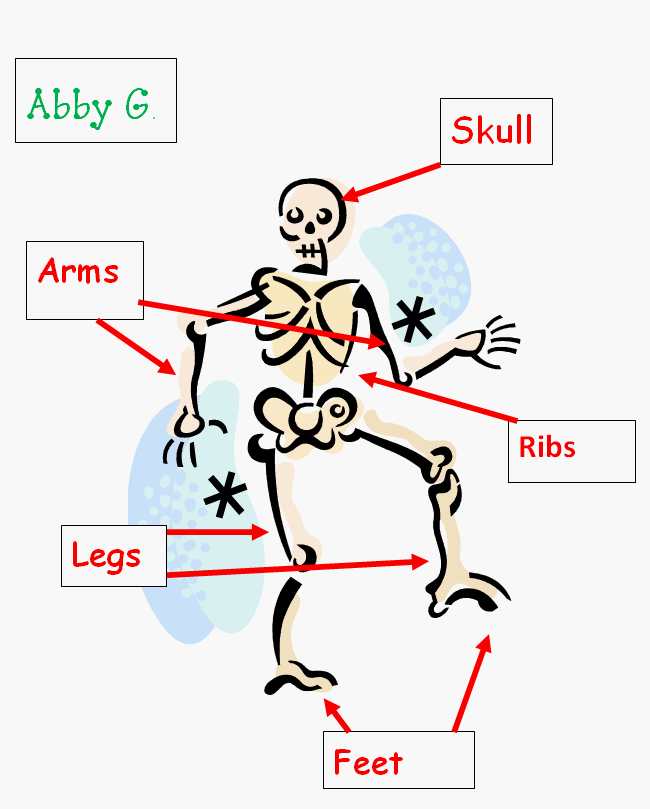 Popular:
For PC's and Microsoft Office