Excel - Movie Expenses for Two
Create an Excel Chart Showing Movie Expenses for Two
Instructions: A student and a family member go to the movies and buy two movie tickets along with some food and drinks. Students should select as many items as they can from the Mega Movies menu and price list without spending more than $55.00. Students create a spreadsheet using the items and prices chosen from the list. Students use a formula (SUM) to calculate the total cost. Students create a chart illustrating their movie expenses.
Grades 3+
Download: excel-mega-movie-menu-and-price-list.pdf
Download: excel-movie-expenses-spreadsheet-and-chart-finished-example.xlsx
Download: excel-student-instructions-movie-expenses-spreadsheet-and-chart.pdf
Download: rubric-for-spreadsheet-with-chart.pdf
Mega Movies Menu and Price List: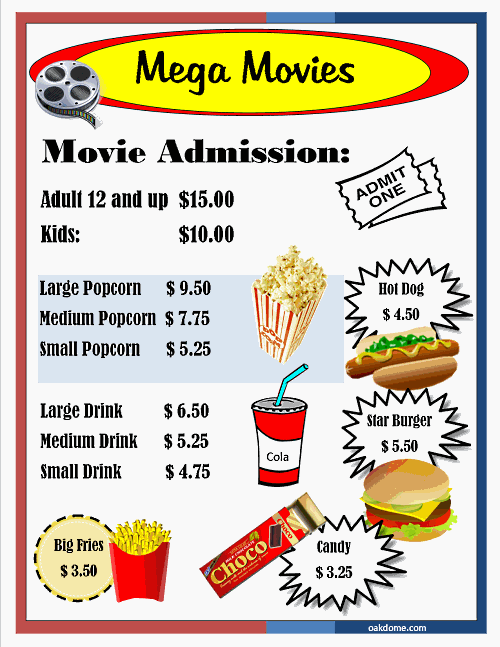 Excel - Movie Expenses Chart - Finished Example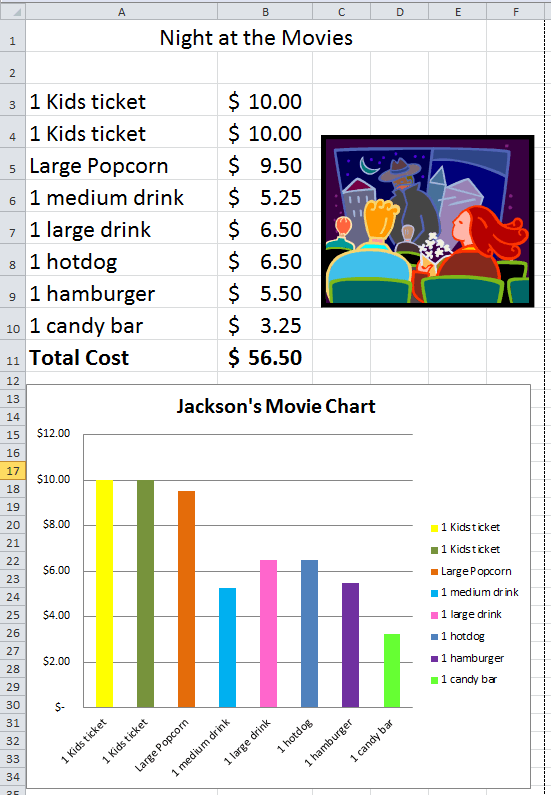 Student Instructions: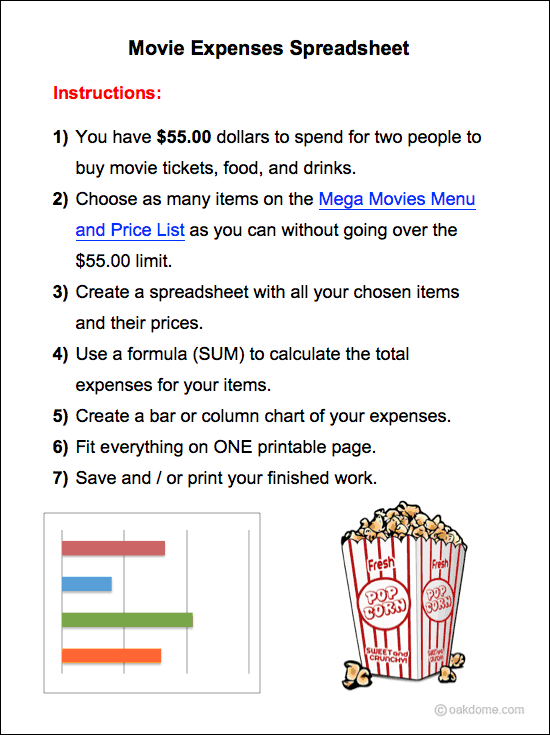 Excel Spreadsheet Rubric for Grading Assignments: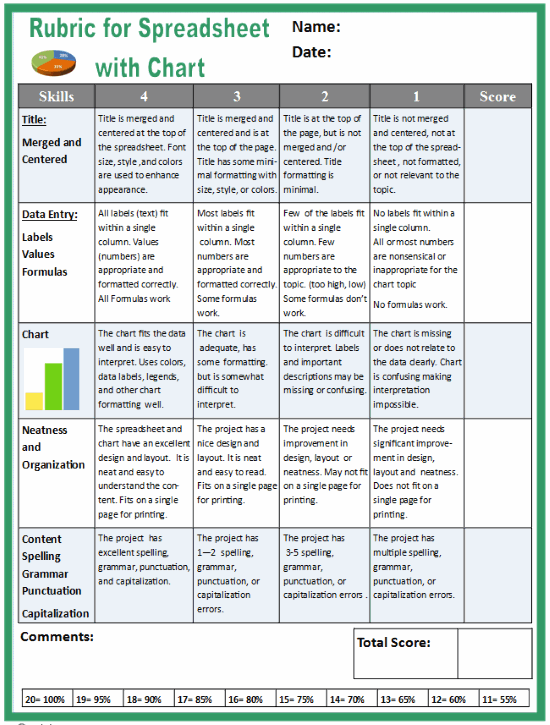 Make a Chart in Excel - A Two Minute Tutorial
This video shows you how to make a chart like the one in this assignment. It shows you how to increase the font size, widen a column, merge and center the title, format numbers with the dollar sign, total a column of numbers with autosum, create the chart, and change the colors of the chart column bars.
This video is available in HD.
Popular:
For PC's and Microsoft Office