Excel Lesson Plan
Fast Food Nutrition Facts
Assignment: Students chart fast food calories. Students search for fast food nutrition and calorie information on the internet. Students choose several items from the fast food restaurant menu to create a typical meal and then create a spreadsheet with a calorie and fat calories chart.
Download: fast-food-calorie-chart-finished-example.xlsx
Fast Food Calorie Chart Finished Example: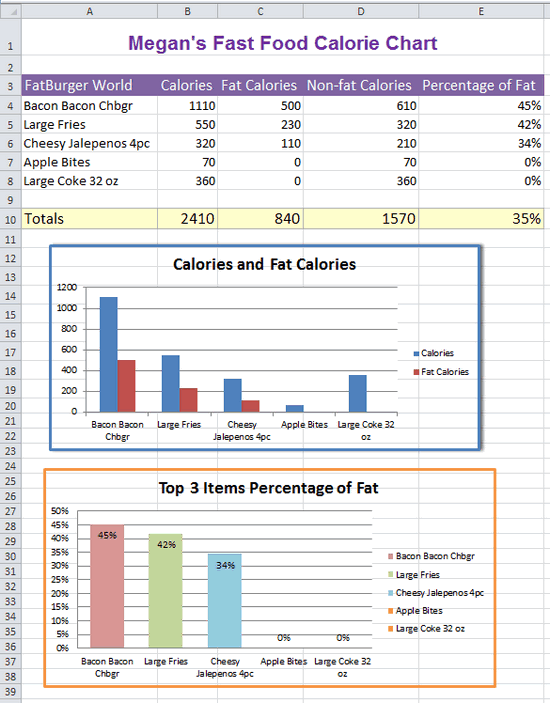 Download: fast-food-nutrition-spreadsheet-instructions.pdf
Fast Food Nutrition Spreadsheet Instructions:
Students plan a meal with a burger, sandwich or salad, along with a side order of french fries or other item. Students add a drink and a dessert to their meal. For each item chosen, students enter the calories and the amount of fat calories into their spreadsheet.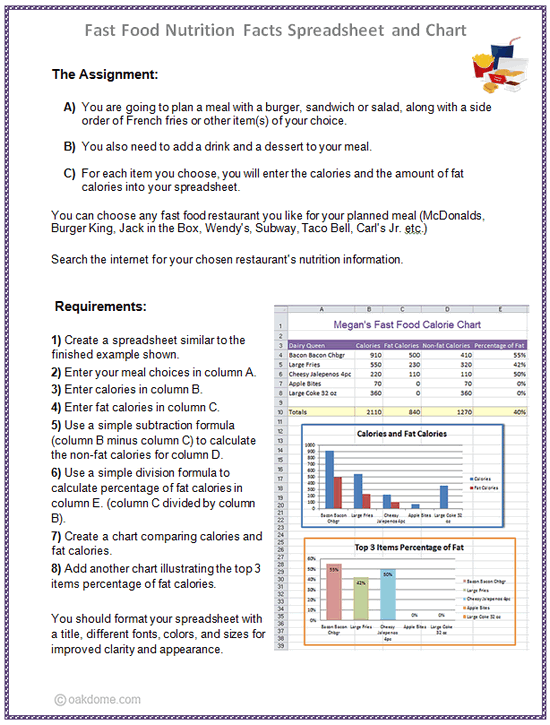 Download: rubric-for-spreadsheet-with-chart.pdf
Excel Spreadsheet Rubric for Grading Assignments