iPad iWork Numbers - Your First Chart
Make Your First Spreadsheet Chart with iPad Numbers App
This iPad lesson teaches student how to enter text and numerical values and then create a simple chart using iWork Numbers.
Students assume they need to buy several items for a party they are having.
Students choose at least 7 items from the Party Supplies List and enter their choices and quantities in the spreadsheet.
Students create a bar or column chart with their selections.
Grades 3+
IWork Spreadsheet with Chart Finished Example:
1) Students open the iPad Numbers app and create a new blank chart.
2) Students enter their title starting in the first cell, A1.
3) Students enter their text data (Cupcakes, Apples, etc.) in column A.
4) Students enter the numerical quantities in column B.
5) Students select their title and the data in columns A and B, then create a column or bar chart.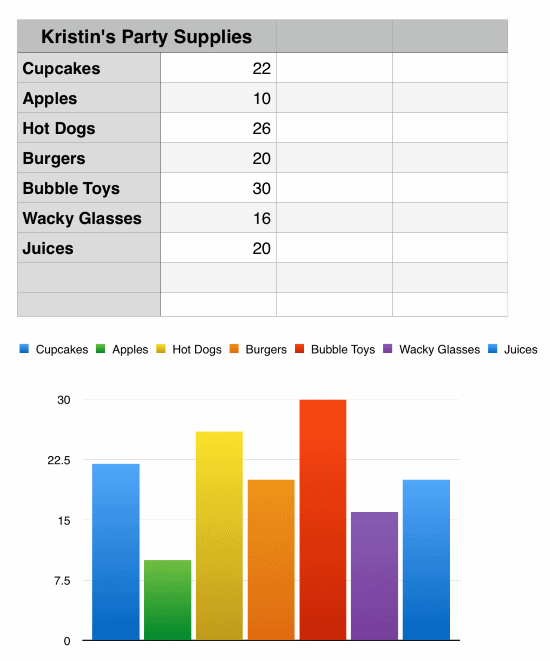 Party Supplies List for iWork Numbers Spreadsheet Chart
Download: party-supplies-list-for-spreadsheet-and-chart.pdf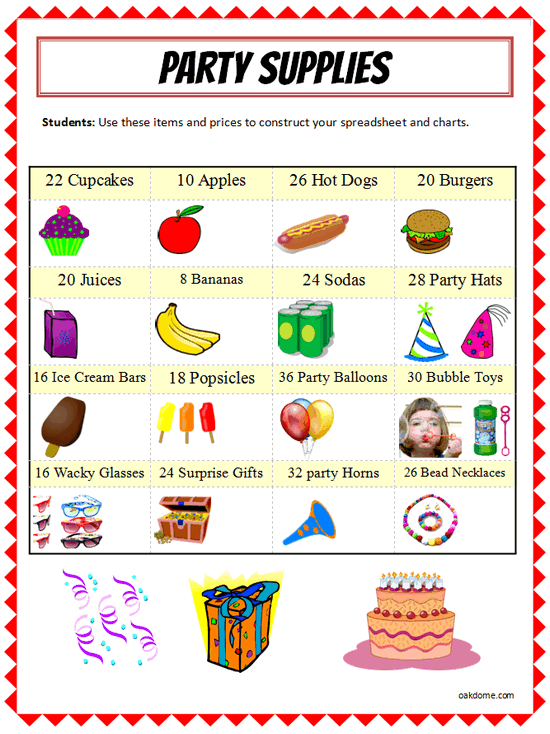 Create Your First Chart with iPad Numbers Instructions:
Download: ipad-numbers-first-chart-instructions.pdf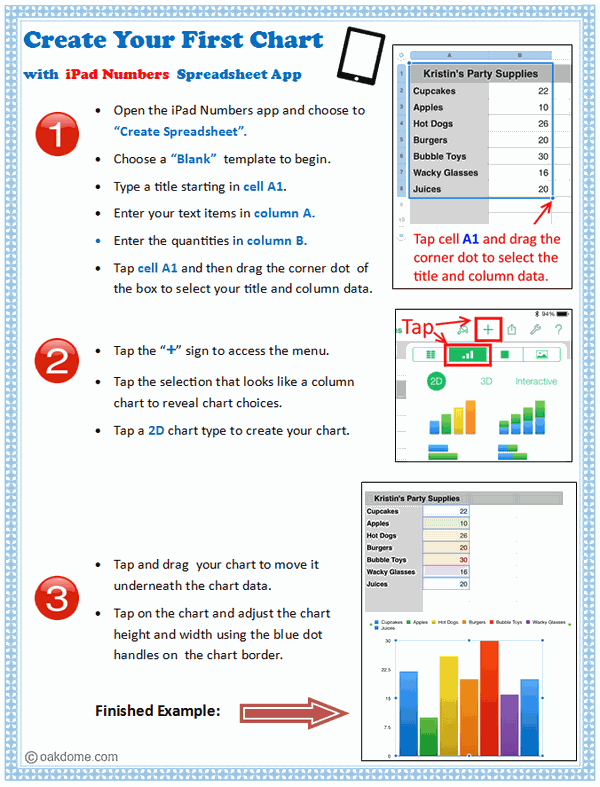 Ideas
for iPads / Mac / iWork