iPad iWork Numbers
Your First Spreadsheet and Chart
Make Your First Spreadsheet and Chart
with Free iPad Numbers App
Students will learn how to enter text and numerical values into a spreadsheet and create a simple chart.
Scenario: Students need to buy several items for a party they are having.
Assignment: Students choose at least 7 items from the Party Supplies List and enter their choices and quantities into the spreadsheet. Students create a column chart with their selections.
iWork Numbers Spreadsheet with Chart
Finished Example: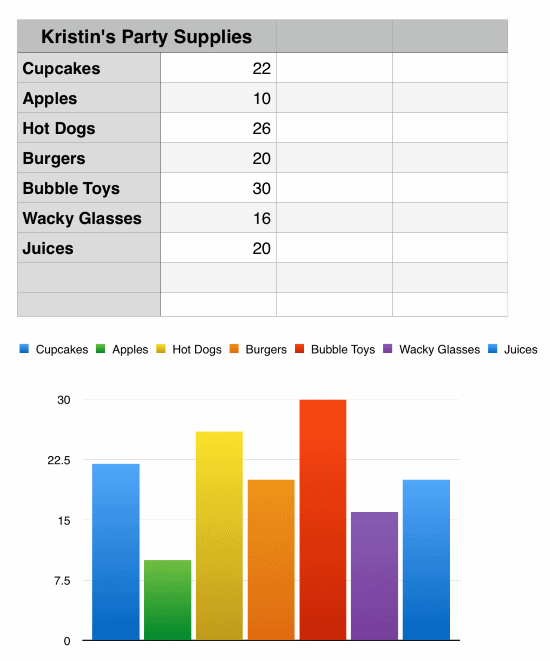 Party Supplies List
for iWork Numbers Spreadsheet Chart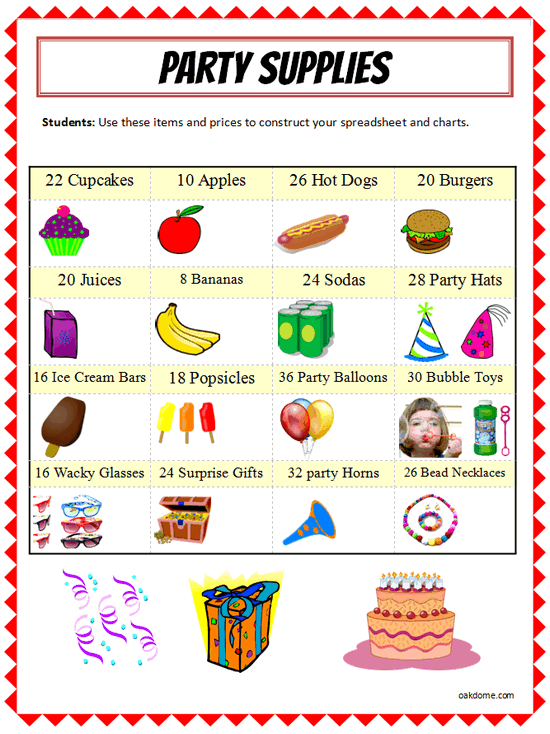 Download: party-supplies-list-for-spreadsheet-and-chart.pdf
Create Your First Spreadsheet and Chart Instructions: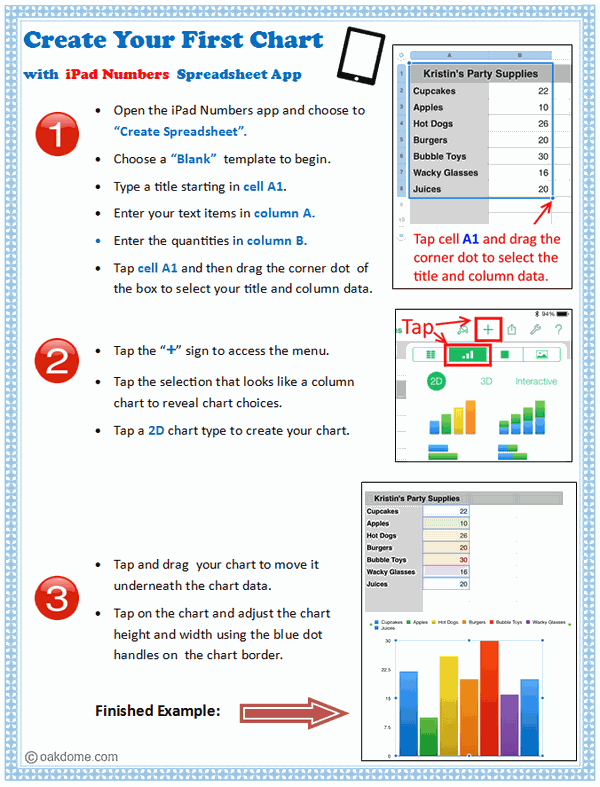 Download: ipad-numbers-first-chart-instructions.pdf
Learn iWork Numbers Spreadsheet App in < 2 Minutes
Use these video mini-tutorials to visually learn the essentials to make spreadsheets and charts using iWork Numbers for iPad in less than 2 minutes.
1) How to Add and Format Your Spreadsheet Title
Time to Learn = 51 seconds
2) How to Enter Your Spreadsheet Data
Time to Learn = 40 seconds
3) How to Create Your Spreadsheet Chart
Time to Learn = 27 seconds