Dinosaurs PowerPoint Activity
Students create a Dinosaur PowerPoint Presentation
This activity integrates PowerPoint into the 2nd Grade + Dinosaur studies.
Students learn to research to collect information and images for presentations.
For more advanced presentations, add motion and/or sound and transitions to the slide objects.
Simplify by having students create just one or two slides.
---
1 minute Powerpoint Tutorial - Just the Basics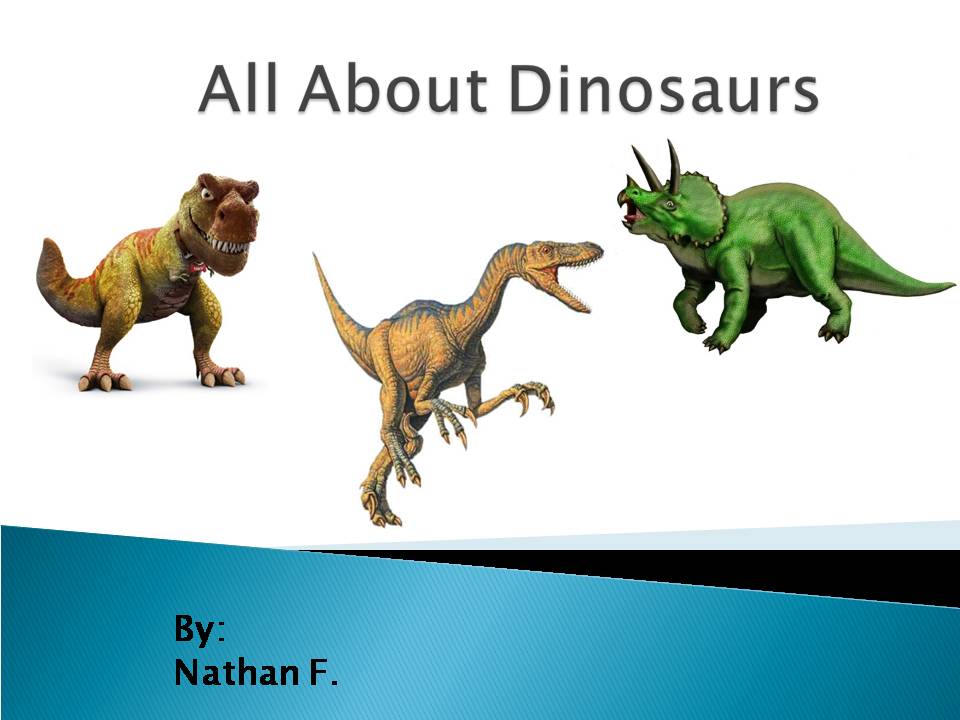 Slide Two: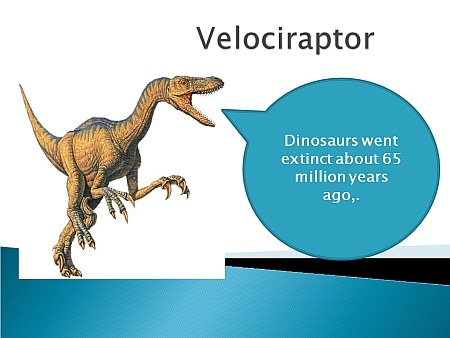 Slide Three: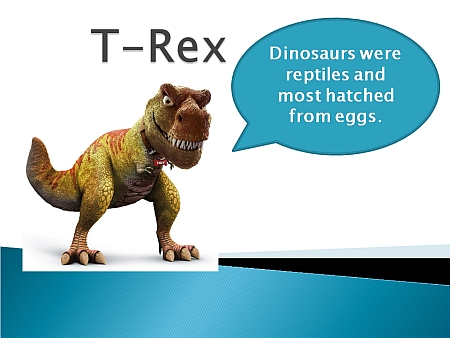 Slide Four: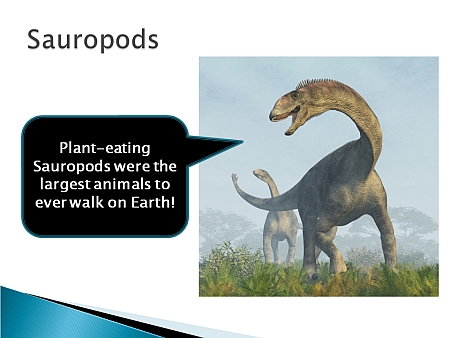 Dinosaur PowerPoint Handout:
Use this handout to create the structure of the student's slideshows.
Download Here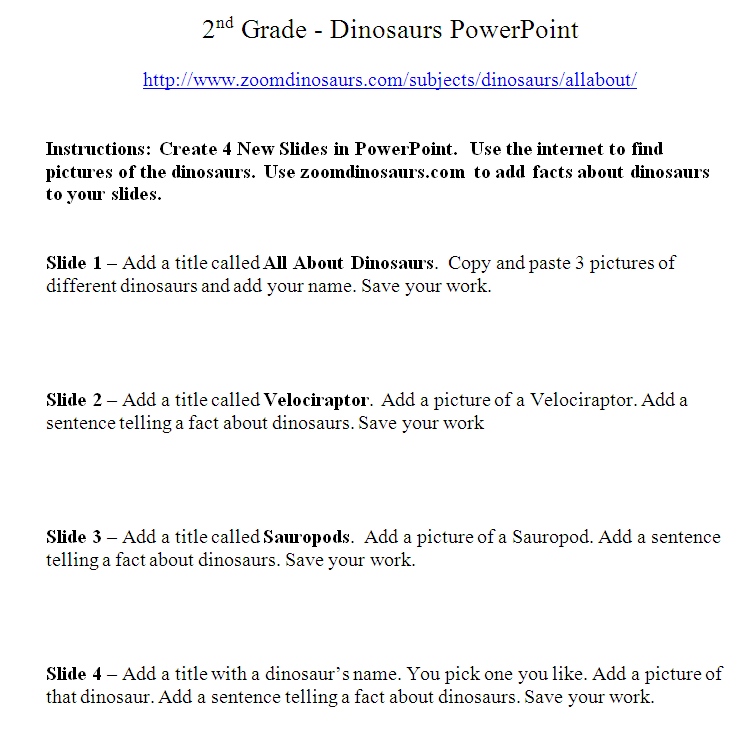 Dinosaur Research Worksheets:
Students use these research worksheets to get information for use in their PowerPoint slides.
Find answers here: https://www.zoomdinosaurs.com/subjects/dinosaurs/allabout/
Download and print the worksheets: Sheet 1 - Sheet 2 - Sheet 3
Dinosaur Research Sheet 1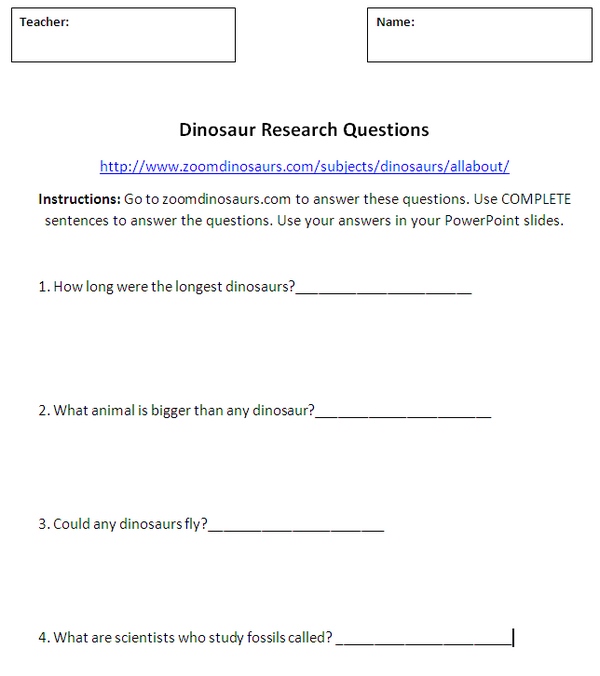 Dinosaur Research Sheet 2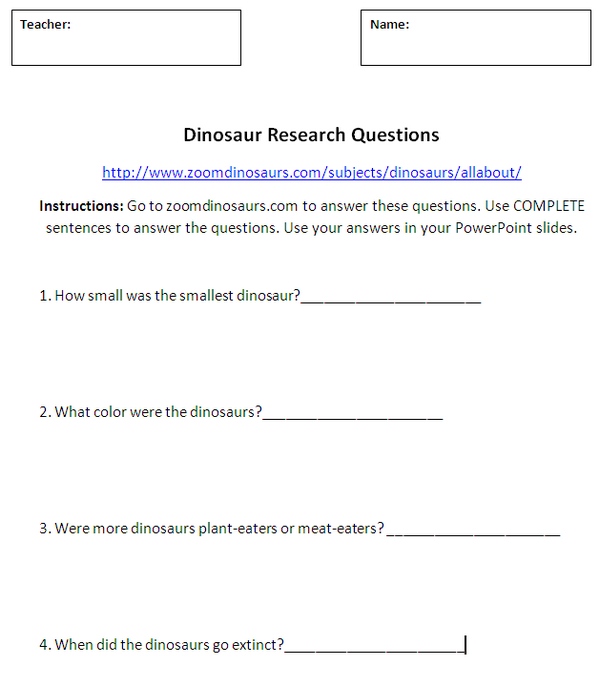 Dinosaur Research Sheet 3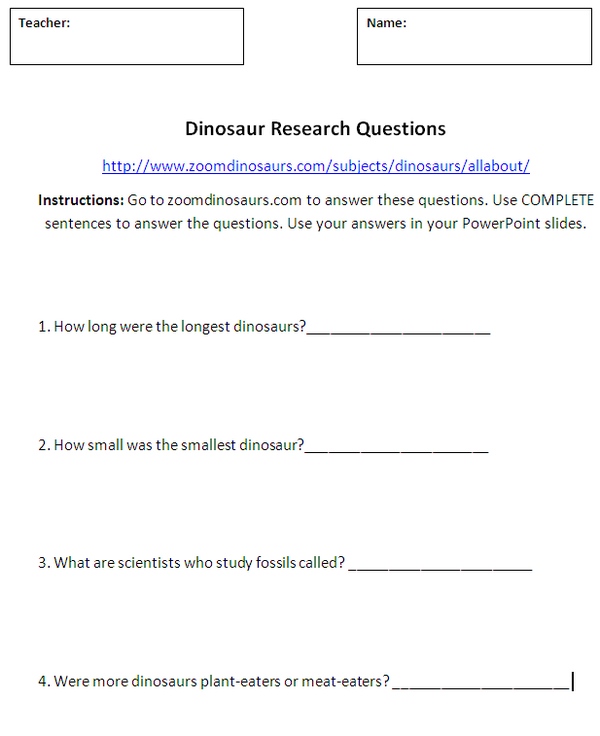 Popular:
For PC's and Microsoft Office