First Grade Narrative Writing Lesson - The Fox and The Grapes
Common Core Narrative Writing - The Fox and The Grapes
This writing lesson plan integrates technology into the Common Core Standard for narrative writing. Each student uses their own name and school to write a story about the "Fox and the Grapes". The students learn to search for context appropriate clipart to illustrate their sentences. Students format text to a larger size and then print and / or save their work.
Grade 1 and up
First Grade Writing - Common Core Narrative Writing
Students add their own name and school to the narrative story about "The Fox and the Grapes".
Tips:
This lesson is expected to require 20 - 30 minutes of student work time to complete for students who remain focused and on task. Your mileage may vary.
Model and explain each step to students. Be prepared to provide extra assistance and repetition. Work towards developing increased proficency and mastery throughout the entire series of lessons.
Increase the font size before beginning writing. You can teach how to select text and increase font size later in the year.
Teach the students how to use the "Backspace" and "Undo" buttons to fix mistakes.
Remind students to press the print button only once.
Finished Example - Common Core Writing Standard - Narrative Writing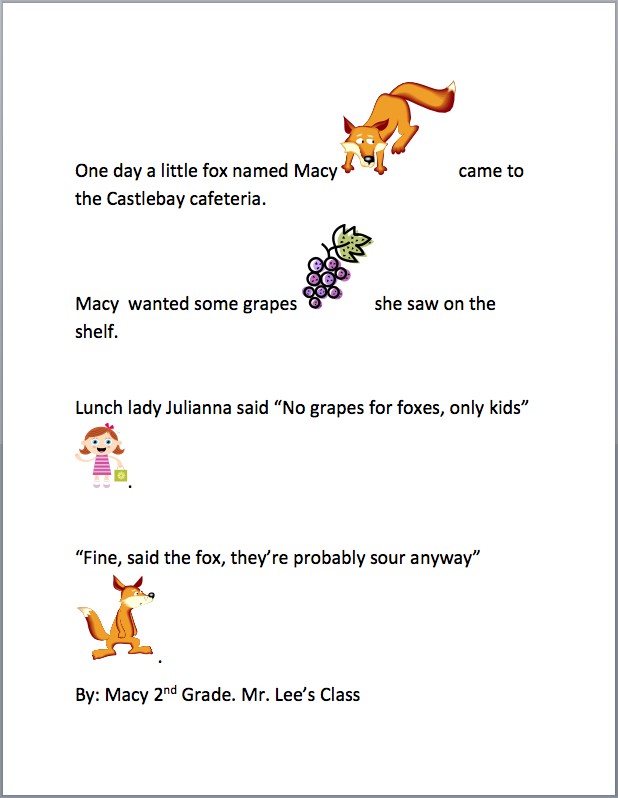 Simplify:
Require clipart for only for the first two sentences.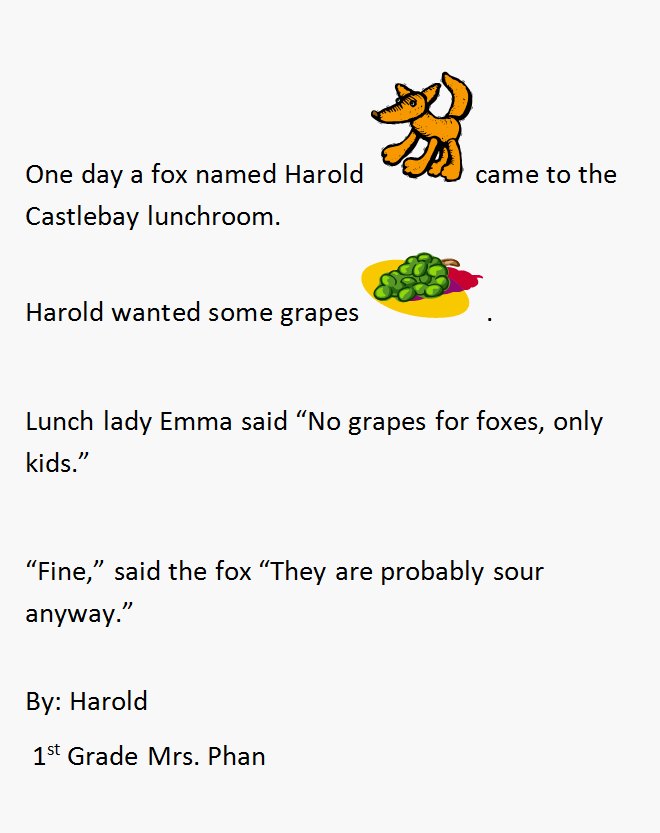 Popular:
For PC's and Microsoft Office