Copy and Paste - Pushing and Pulling
Students Practice Copy and Paste
Students practice copy and paste technique by classifying pictures of pushing and pulling.
Students download the copy and paste template and copy and paste the pictures into the correct columns.
Students can use the "undo" button to fix mistakes.
Students add their name and print / save the completed document.
This activity integrates technology into the Physical Sciences forces and motion curriculum.
Grades 1 +
Download: copy-and-paste-push-pull-activity-sheet.docx
Push and Pull Copy and Paste Finished Example
Students copy and paste each picture into the correct column. Students can right click copy and right click paste or use keyboard shortcuts ( (ctrl + C) copy, and (ctrl + V) paste.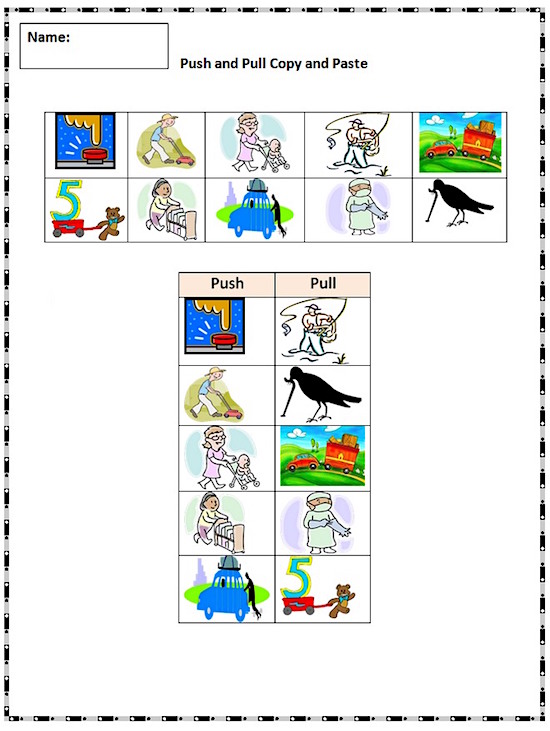 Copy and Paste Activity Sheet
This is the student activity sheet.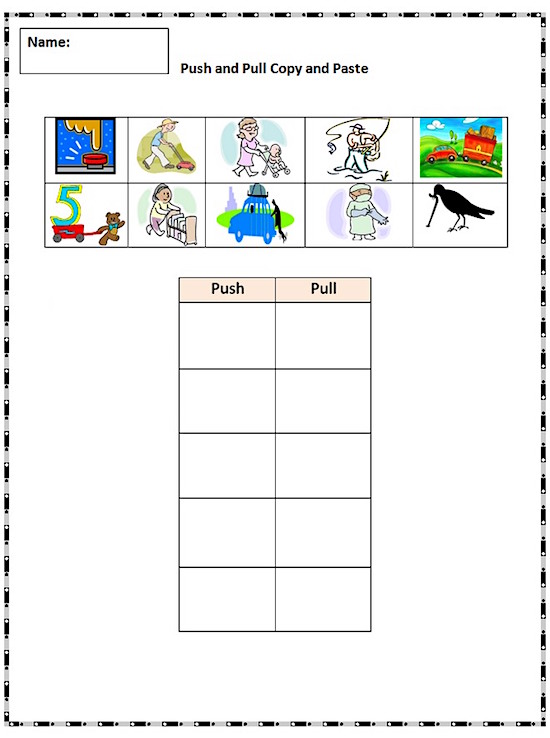 Popular:
For PC's and Microsoft Office