Respiratory System Diagram
Assignment: Students use a word processor to label the parts of the respiratory system with text boxes and arrow shapes. Students insert several text boxes and add and format text inside. Students insert arrow shapes and format the arrow colors and sizes. Students save the finished document with a descriptive name and / or print.
Download: respiratory-system-diagram-template.docx
Respiratory System Diagram Template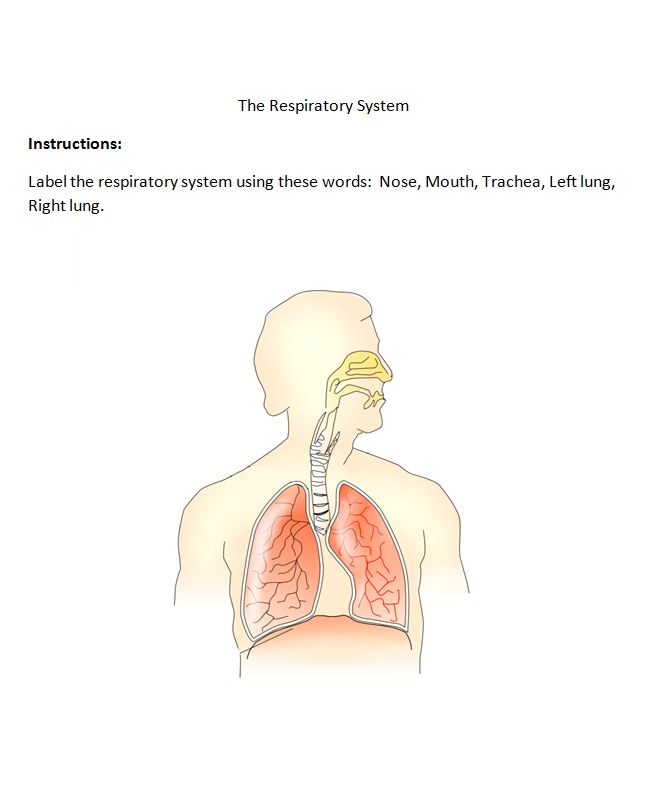 Respiratory System Diagram Finished Example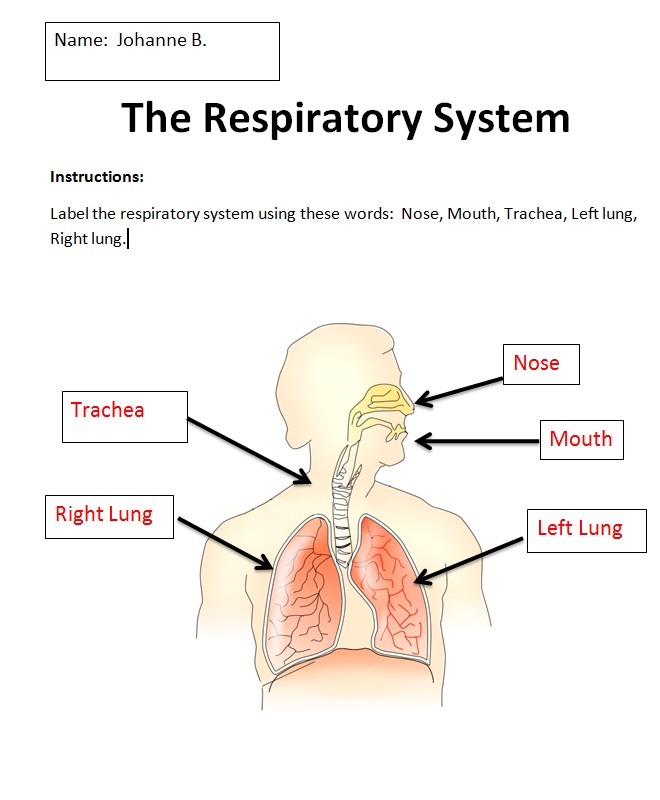 Respiratory System Diagram Plain Diagram
Students can use this plain diagram instead of the worksheet template above. Students can copy and paste or download and insert this into their blank documents.