Labeling the Parts of Plants (Mac)
Assignment: Students use a paint / drawing program to draw a picture of a plant. Students identify and label the plant's parts such as flowers, leaves, stem and roots. Students will use common graphics tools such as pencil or brushes, paint fill bucket, text tool and the undo / redo button. The program used here is Pinta, a free drawing program for Macs. Students may use their own preferred graphics programs as well.
Download: Pinta - Painting Made Simple - Pinta is a free painting / drawing program for Macs.
Finished Example of Parts of Plants Illustration: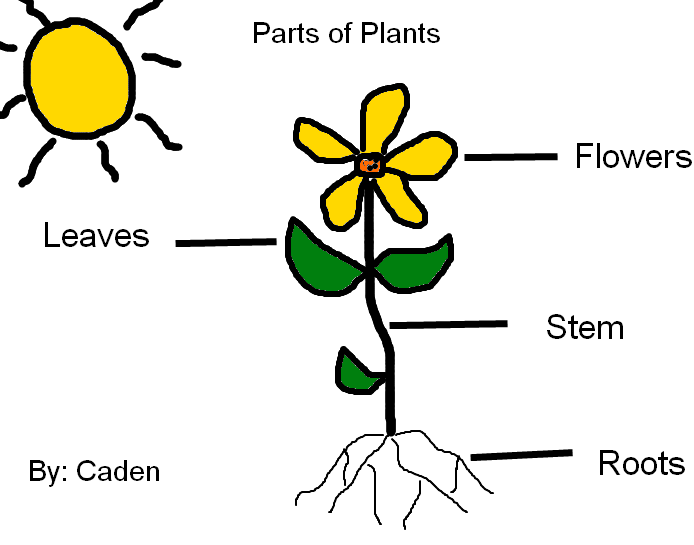 Labeling the Parts of a Plant
Students think of a plant that they would like to illustrate. Demonstrate how to use the graphics program's tools that will be needed. Create a simple example illustration while using common tools they might need. Students then create their own illustration.