Labeling the Parts of Plants (Mac)
Students Create an Illustration of a Plant and Label the Parts
Students use the free Pinta paint program for Macs to draw a picture of a plant.
Students identify and label the plant's parts such as flowers, leaves, stem and roots.
Extend the lesson by having students add short descriptions of the plant part's function "The stem supports the plant".
Students will use common graphics tools such as pencil or brushes, paint fill bucket, color palette and text tool and the undo / redo button. The program used here is Pinta, a free drawing program for Macs. The tools used here are common to other graphics programs as well.
Grades 2 +
Instructions:
Have students think of a plant that they would like to illustrate. Students should be able to identify the various parts of a plant.
Demonstrate how to use the graphics program's tools that will be needed.
Create a simple example illustration while using all tools they might need.
Students then create their own illustration.
Finished Example of Parts of Plants Illustration: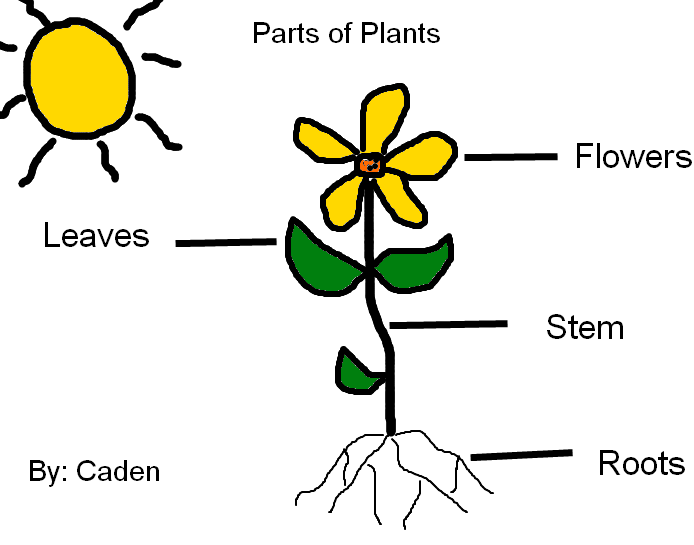 Labeling the Parts of a Plant with Pinta for Mac Drawing Program
Students open Pinta and create a new image with a width of 800px and height of 600px. Students then use the tools to draw their plant and label the parts. Students should save the finished illustration with a descriptive name. Students could insert this into iWorks pages along with some interesting facts about what each plant part does.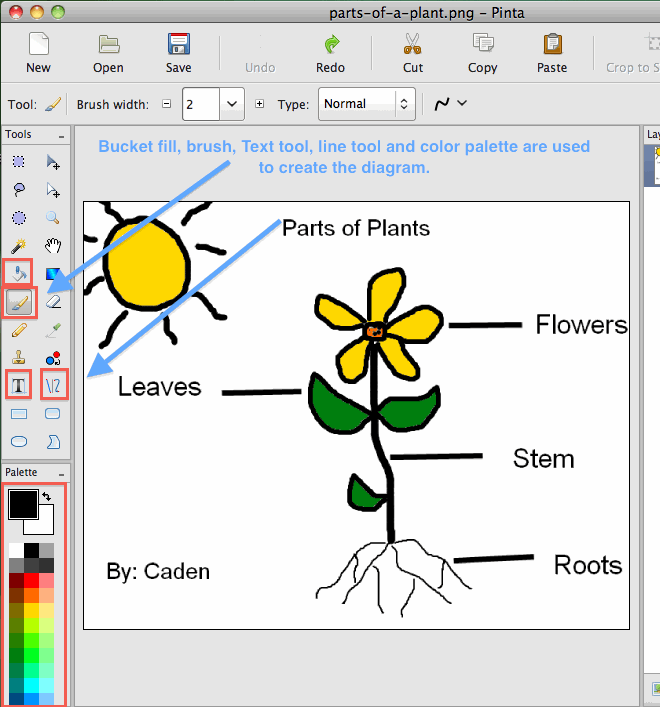 Popular:
For PC's and Microsoft Office