iPad Lesson Plan - Science - Drawing Seasons
Integrating Technology - Students Draw a Season on the Ipad
Teachers use this lesson idea to integrate technology into the Earth / Life Science curriculum. Students use a free or paid drawing / coloring app on the iPad to illustrate one of the seasons. Students demonstrate their understanding of the elements of different seasons. Students use available drawing tools, colors, stamps, or stickers to create their own printable pictures. Students can save, share, and or print their work.
Grades K +
Common Core Anchor Standards:
Presentation of Knowledge and Ideas
Make strategic use of digital media and visual displays of data to express information and enhance understanding of presentations.
This student created her drawing of Spring using the paid app 'Drawing Pad' by Darren Murtha Design. This richly featured app has paint brushes, colored pencils, crayons, markers, chalk, stamps / stickers, text, a variety of textures, the ability to add background colors or images, and more.
Drawing Pad allows students to print, save to the camera roll, send to email and social media, as well as save to the Drawing Pad album.
Spring by Ariel R. 3rd grade: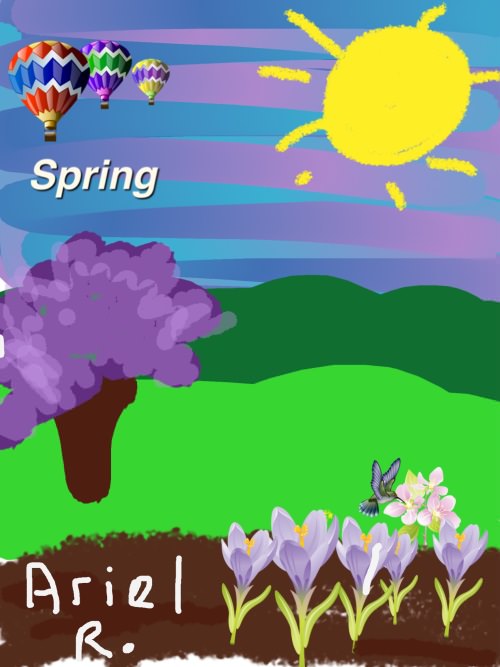 Summer drawing by a student using the iPad app Hello! Crayon (Free Version).
Summer by Roger D. 2nd grade: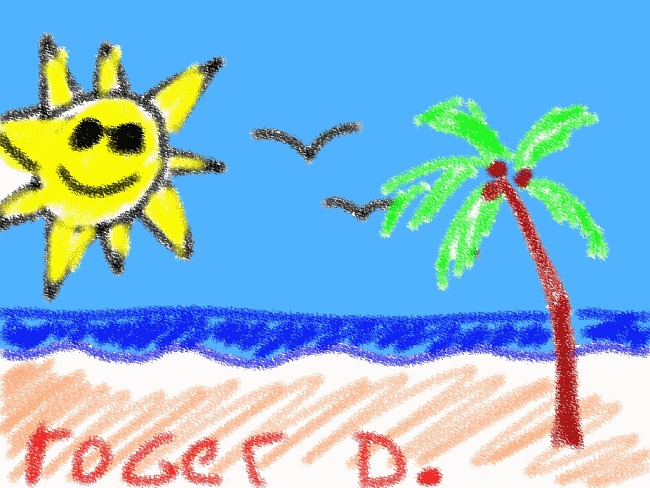 Hello! Crayon Interface
Hello! Crayon has a simple, inutitive interface. Good app for younger students to learn quickly. Students can save to the camera roll, send to email or send to social media.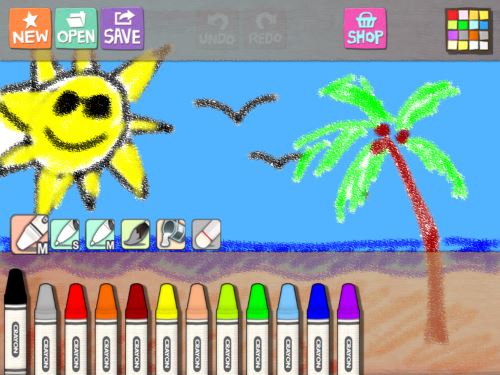 Ideas
for iPads / Mac / iWork