I Have a Dream Lesson Plan for Martin Luther King Jr. Day
Students Describe Their Dream for Making the World a Better Place
Ask students to reflect on the ways that they dream the world could be a better place. Students type inside the speech bubble on the template describing one or more dreams they have to make the world a better place.
Students increase the font size to make their sentences easier to read. Students can change the font style to personalize their work. Students add their name.
Students save and or print their finished "I Have a Dream" sheet.
Grades 1 and 2
I Have a Dream - Finished Example
Students may click and drag the point of the speech bubble to any of the cut-out people they prefer.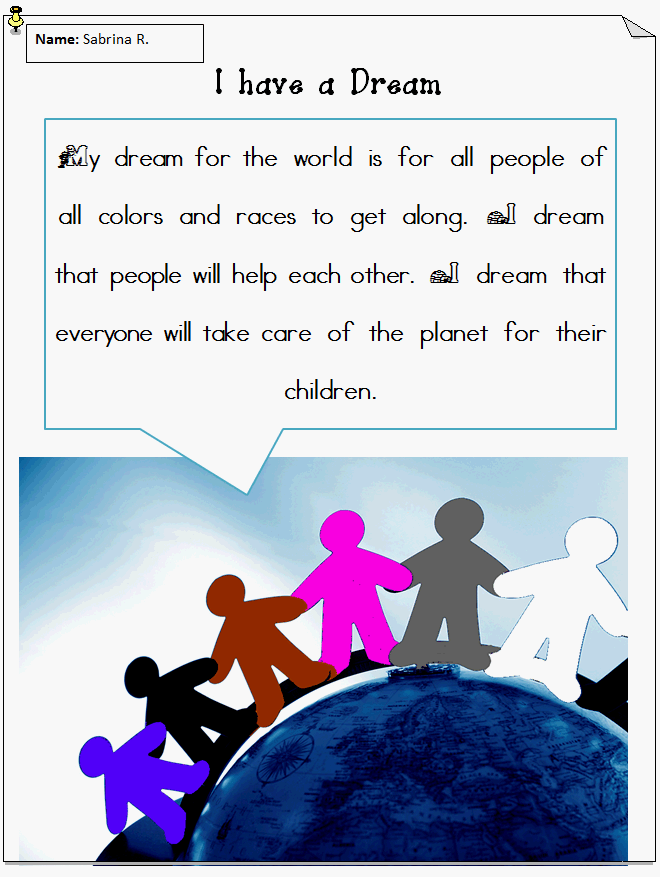 I Have a Dream Activity Template Download
Download: i-have-a-dream-activity-template.docx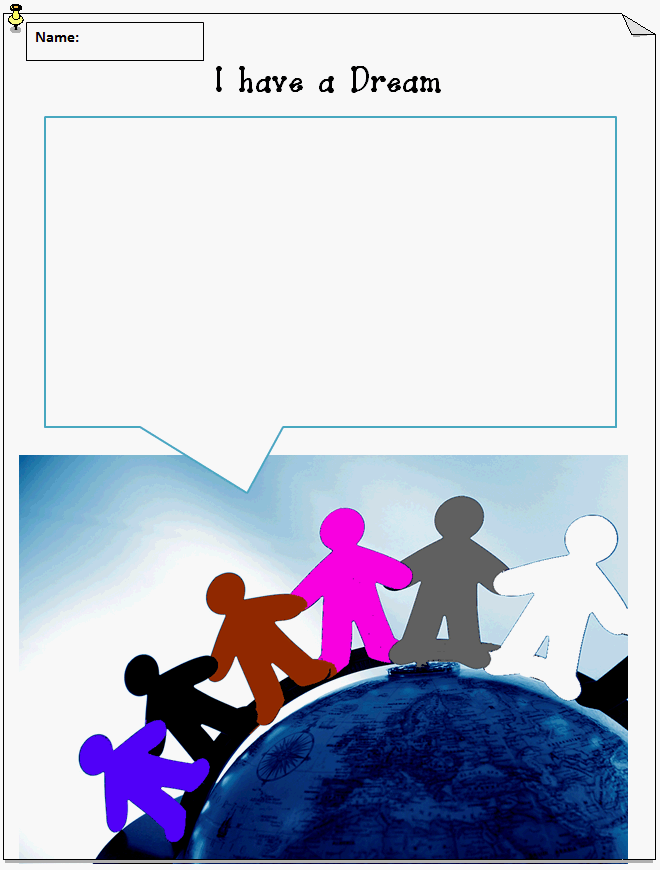 Popular:
For PC's and Microsoft Office