I Have a Dream Writing Template
Assignment: Ask students to reflect on the ways that they dream the world could be a better place. Students type inside the speech bubble on the template describing one or more dreams they have to make the world a better place.
Grade 2 +
Download: i-have-a-dream-activity-template.docx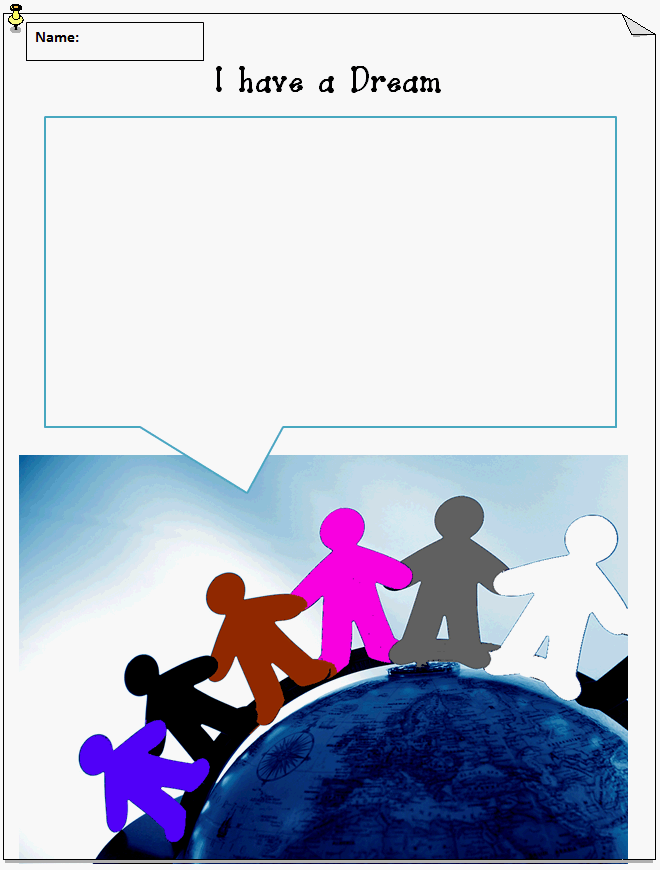 I Have a Dream - Finished Example
Students may click and drag the point of the speech bubble to any of the cut-out people they prefer.