Google Classroom - Family Tree Template
Students Make a Family Tree with a Simple Template
Go paperless with this Google Classroom / Google Drive compatible template.
Usage: Teachers download the family tree template and make a personal copy for themselves, then share it with students using Google Classroom or a Google Drive shared folder.
Students open the graphic organizer in Google Classroom or Google Drive and add their information inside the editable text boxes.
Family Tree Template - For Google Classroom / Google Drive
Download: google-classroom-family tree template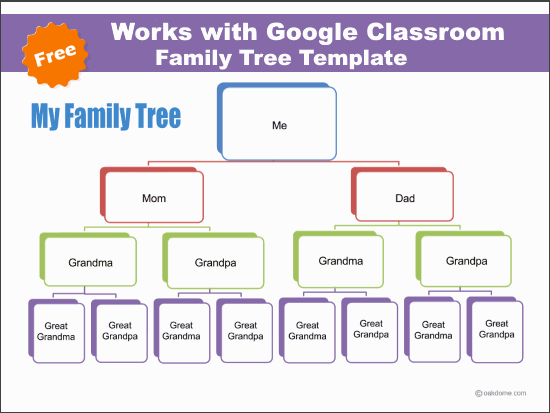 Google Classroom
Graphic Organizers