European Explorers - Hernando Cortes - Poster Activity
Students Create a Poster about Hernando Cortes
Students research the internet to find information about the european explorer Hernando Cortes.
Students find information about the country he sailed from, the years of his explorations, the purpose of his exploration, destinations he visited and Cortes' main accomplishments.
Students locate one picture of Hernando Cortes for their poster.
Students use one of the templates below to create a poster using their information and image.
Grade 5
European Explorer Poster - Hernando Cortes - Finished Example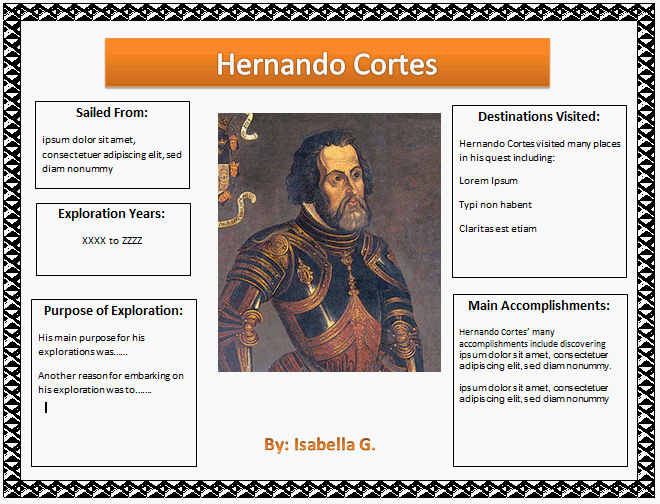 European Explorer Poster - Hernando Cortes - Template #1
Download: european-explorer-poster-hernando-cortes-template-1.docx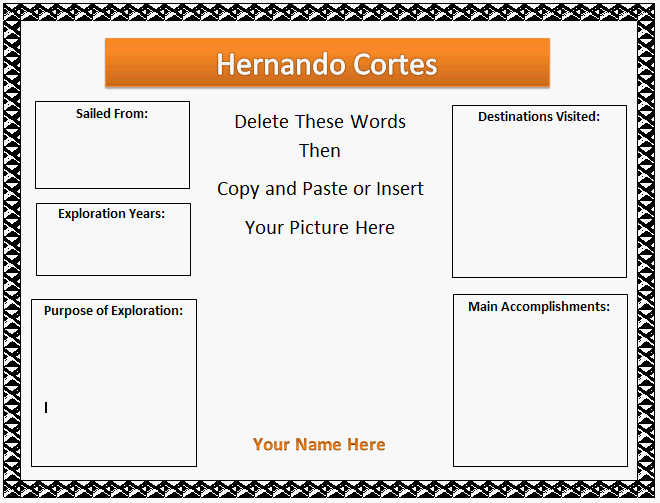 European Explorer Poster - Hernando Cortes - Template #2
Download: european-explorer-poster-hernando-cortes-template-2.docx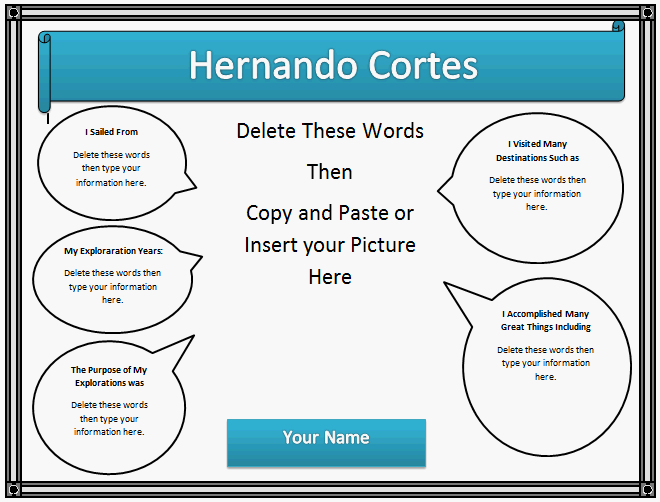 Popular:
For PC's and Microsoft Office