Coding for Kids
Froggy Bug Eater - Scratch Project
Assignment: This project guides students step by step through the programming logic necessary to build an interactive and fun "frogger" type game. The object of the game is to get the frog across the road to "eat" the bugs without touching any of the moving cars. Player scores one point for every bug eaten. It's "Game Over" if the frog touches any car.
Tutorial Download: froggy-bug-eater-tutorial.pdf
Step by Step Froggy Bug Eater Tutorial
Programming Concepts Covered: Loops, randomization, variables, conditional statements, debugging.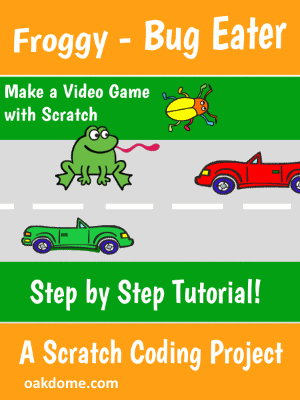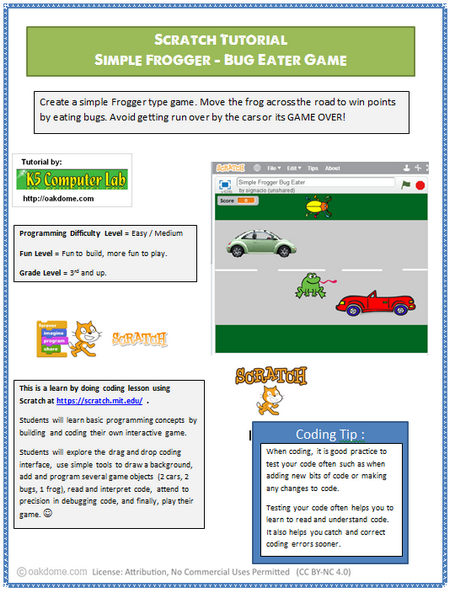 Create the Background

Students create the road that the frog will try to cross to get the bugs.

Add the Cars and their Code

Students choose some cars and add a forever loop to move the cars on the road.

Add the Insects and their Code

Students choose two insects and add simple conditional statements to hide the insects when they get eaten, and to show a new insect to be eaten.

Play Your Game

Students test their game, and debug their code as necessary.
Tutorial Download: froggy-bug-eater-tutorial.pdf