Coding for Kids - Froggy Bug Eater - Scratch Project
Froggy Bug Eater - A step by step Scratch game programming project.
This project guides students step by step through the programming logic necessary to build an interactive and fun "frogger" type game. The object of the game is to get the frog across the road to "eat" the bugs without touching any of the moving cars. Player scores one point for every bug eaten. It's "Game Over" if the frog touches any car.
Grades 3+
Students will learn to use the Scratch programming interface to draw the background with 2 lanes for the cars. Students will add 2 or more cars, the frog, and 2 insects.
Students will also use the Scratch interface to add the programming code to make the cars drive, make the frog cross the road, make the insects appear and disappear, keep score, and end the game.
Froggy Bug Eater Video Game Play Example:
Programming concepts covered:
1) loops (forever),
2) randomization,
3) variables (score) ,
4) conditional statements (if/then),
5) debugging (troubleshooting).
Example Pages from the Froggy Bug Eater Tutorial:
Download Complete Tutorial: froggy-bug-eater-tutorial.pdf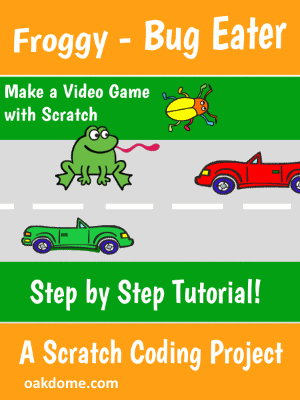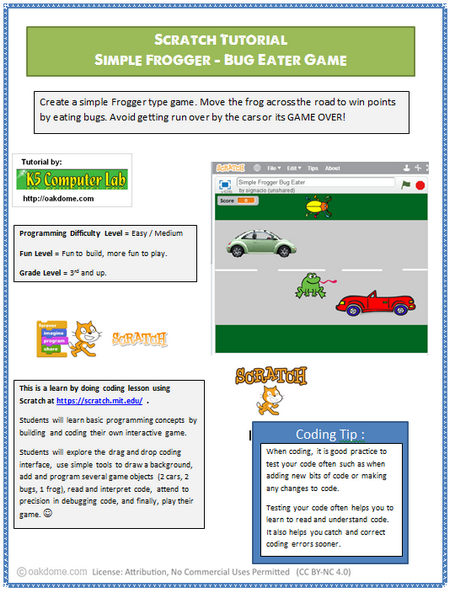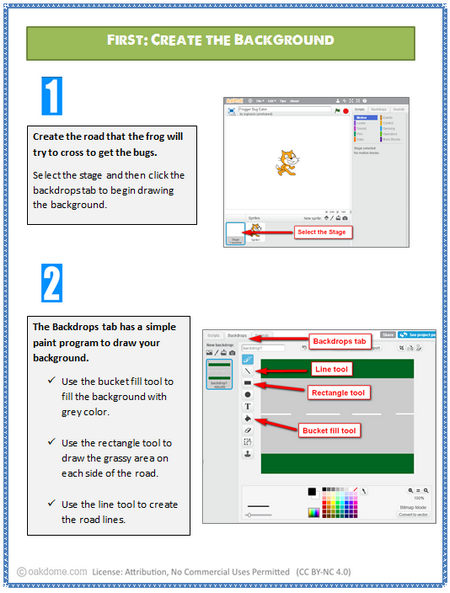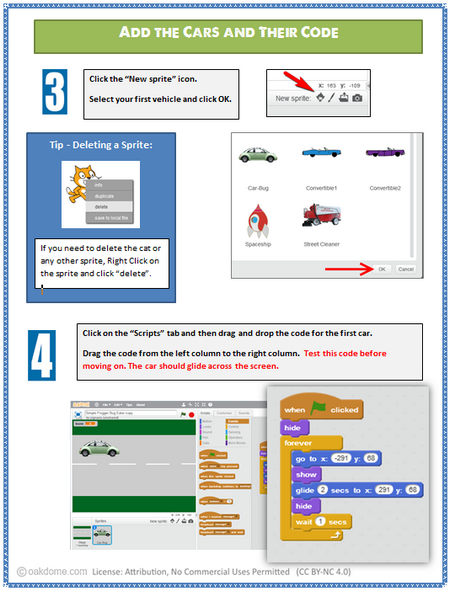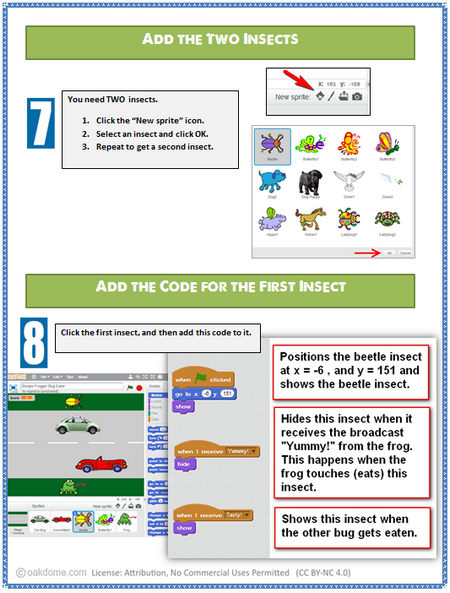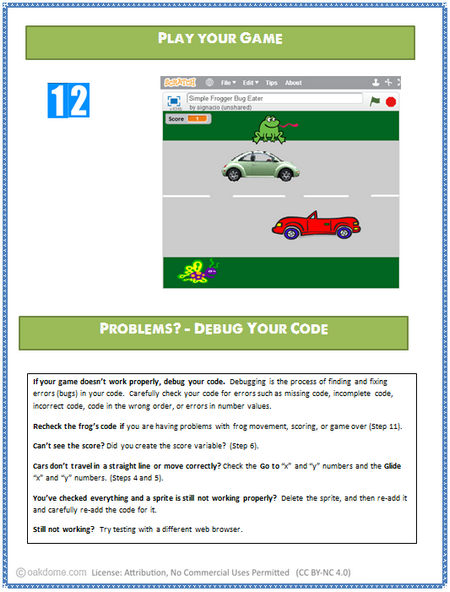 Popular:
For PC's and Microsoft Office