Google Classroom - Friendly Letter Graphic Organizer
Students Learn to Use the Five Parts of a Friendly Letter
Go paperless with this Google Classroom / Google drive compatible graphic organizer.
Usage:?Teachers download the graphic organizer and make a personal copy for themselves, then share it with students using Google Classroom or a Google Drive shared folder.
?
Students open the graphic organizer in Google Classroom or Google Drive and add their information inside the editable text boxes.
Grades 1 - 3
Google Classroom - Friendly Letter Graphic Organizer
Download: google-classroom-friendly-letter-graphic-organizer
Students can delete and replace the bee, sun, and star images and replace them with images of their own choice.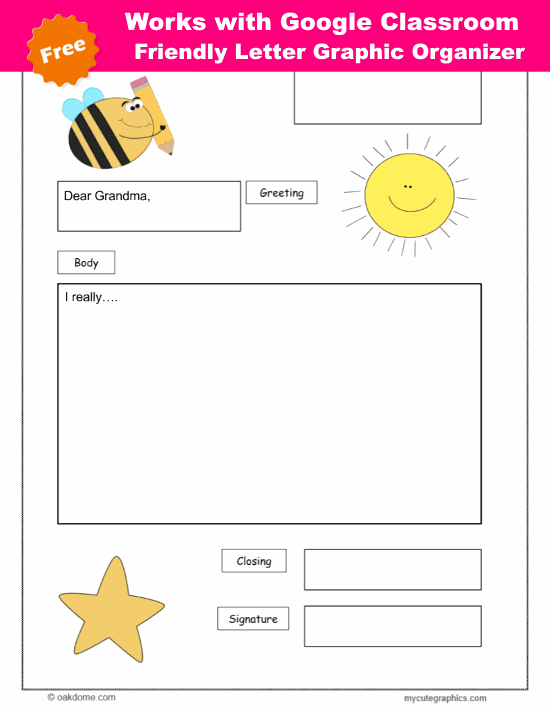 Google Classroom
Graphic Organizers