First Grade Narrative Writing Lesson - My Friend
Common Core Narrative Writing - My Friend
Students write a narrative story about a friend. Students add a title "My Friend_____". Students follow the prompts to write a brief narrative about who their friend is, what their friend does and what they do together. Students search for and insert one or more pieces of clipart to illustrate their story. Students learn to insert, size, position and delete their clipart. Students observe the rules of capitalization, word spacing, and punctuation. Students increase the font size to better fill the page. Students add their name and print.
Grade 1 +
Finished Example - Narrative Writing - My Friend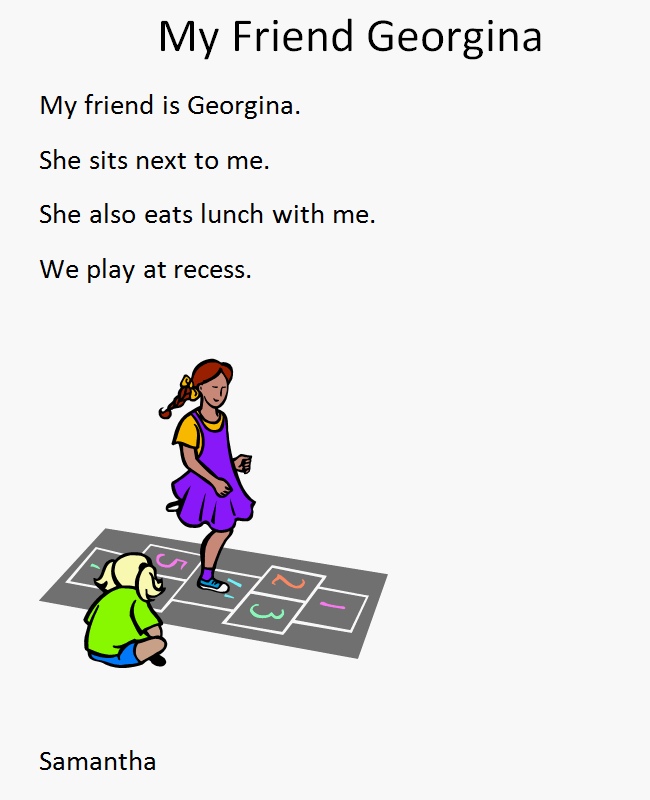 Narrative Writing about a Friend - Template
Model this example on the overhead to start the students writing. Alternatively, download this template and make it available for student's use. Students open the file in Word, complete the sentences and add clipart and their name.
Download: narrative-writing-my-friend-template.docx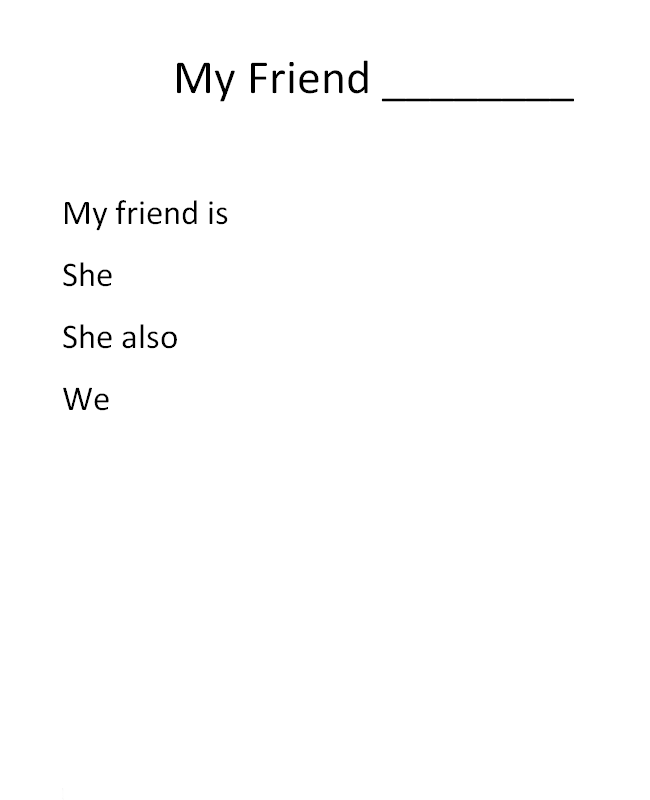 Popular:
For PC's and Microsoft Office