Common Core Opinion Writing Template
Graphic Organizer Template for Writing an Opinion
Opinion writing - a basic form of persuasion and argument is now part of the Common Core Standards for English Language Arts and applies to all elementary grade levels.
Students will use this opinion writing template to write their opinion about a topic in the format of opinion, reasons, and conclusion. When you are teaching this explain to students that when we give our opinion on something, we usually give several reasons and write a summary conclusion.
Grade 1 +
Graphic Organizer Opinion Writing Template Example:
Students download and use this template to guide their opinion writing.
Download: common-core-opinion-writing-graphic-organizer-template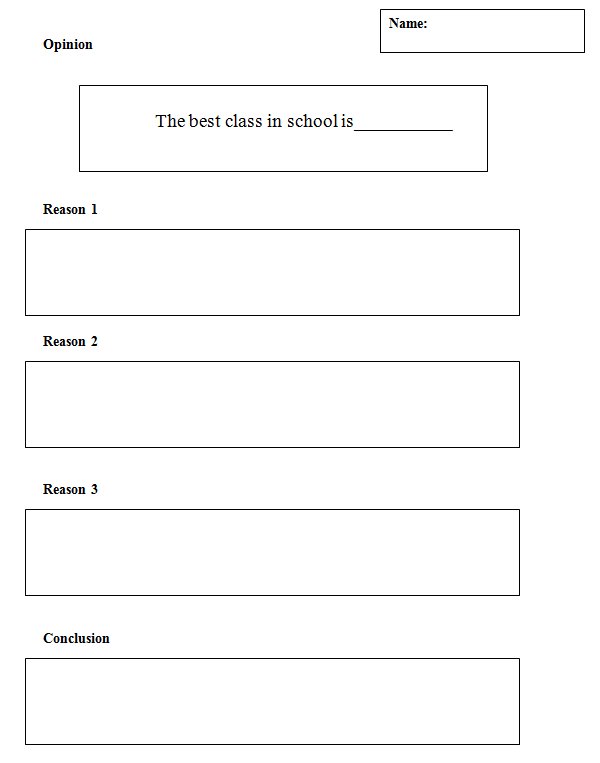 Opinion Writing Graphic Organizer - Simple Version
This version is a bit simpler, leaving out the conclusion section and using only the opinion and reasons sections. Suitable for lower primary grades.
Download: my-opinion-graphic-organizer-simple.doc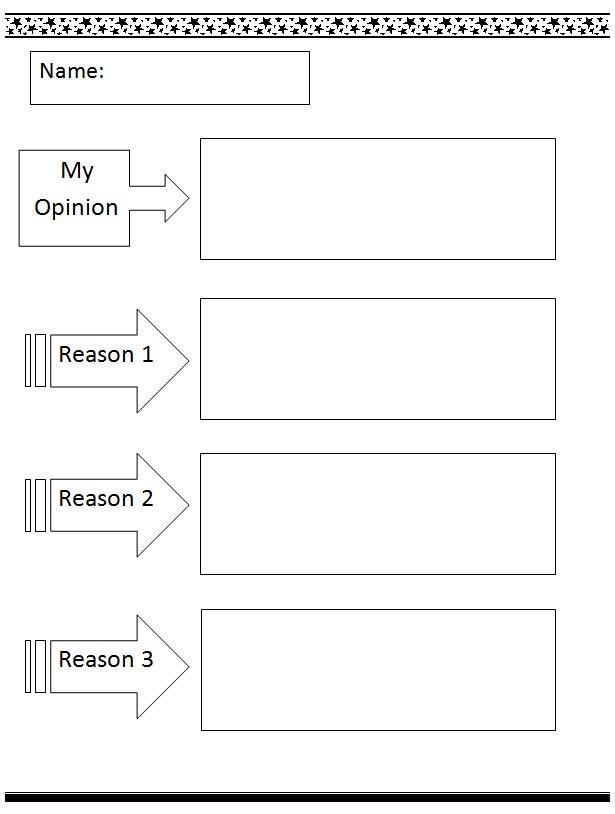 Popular:
For PC's and Microsoft Office