Fall Acrostic
Students Create a Fall Acrostic Poem
Students use a word processor to create an attractive and creative fall acrostic poem with clipart, text, wordart and borders.
Students use Wordart to create the poem title. Students search for and insert clipart alphabet letters to spell the word "FALL". Students size and position the clipart.
Students use text to write the acrostic, increasing the size to their preferences for better appearance. Students may change the font styles. Students use "undo" to fix mistakes.
Students proofread, correct and then print their poem.
Grade 2 and up
Fall Acrostic - Finished Example
This example used MS Word.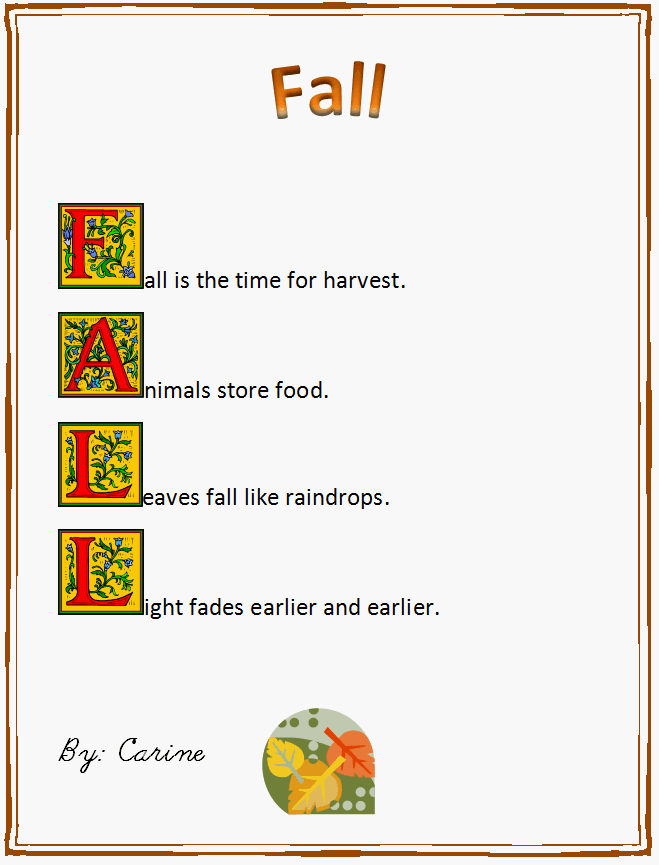 Popular:
For PC's and Microsoft Office