iPad Lesson Plan - Science - Identify and Label Anatomy
Integrating Technology with iPads in the K-5 Classroom - Science
Teachers use this lesson plan idea to integrate technology using iPads in the classroom.
Students use a free or paid drawing app to identify and label anatomy parts.
Students can use the iPad camera to take photos of themselves or classmates to use for identification and labeling. Students save, share, and or print their work.
Grades 1 +
Common Core Anchor Standards:
Presentation of Knowledge and Ideas
Make strategic use of digital media and visual displays of data to express information and enhance understanding of presentations.
These examples were created using the free ipad app "Doodle Buddy". Doodle Buddy allows student to take pictures from within the app or use pictures from the camera roll. Students can label using the brush and text tools. Doodle Buddy is free, but is ad supported. Ads can be hidden with an in-app purchase.
The Doodle Buddy iPad app allows students to send their drawings by email, save to the photo album, and post to social media. Students may print their photos from the photo album for classroom display.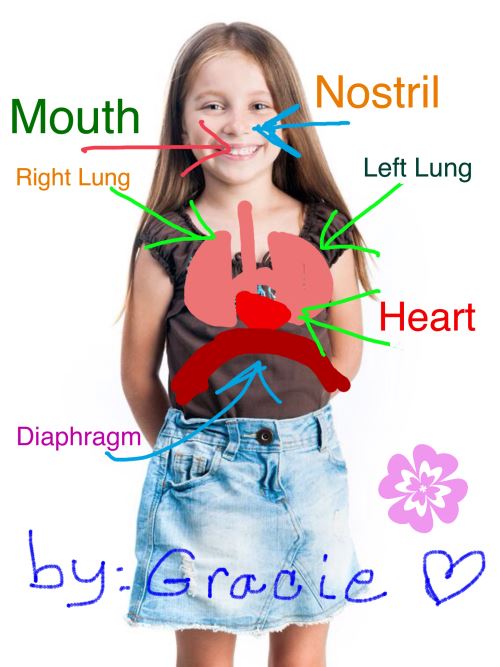 Ideas
for iPads / Mac / iWork