K5 Technology Lesson Plans
About This Site - This is a site with technology lesson plans for elementary school children. There are activities for word processing, spreadsheets and graphing, powerpoint presentations, graphic arts, multimedia, internet research and more.
My name is Steve Ignacio. I have been developing technology integrated instructional materials since 2004.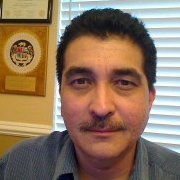 Education - I have a Masters' degree in Educational Technology, a Bachelor's degree in network communications, and I am a Microsoft Certified Professional, an Apple Certified Support Professional, and Comptia A+, and Network + certified.
Instructional Materials Design - I strive to create instructional materials that integrate technology across a range of standards based subjects. I specialize in developing instructional materials for projects that are directly integrated with grade level classroom curriculum. My instructional materials are created to develop student technology skills that are current, challenging, fun and relevant to their coursework and future studies in education and beyond.
Technology Lesson Plans Overview:
Kindergarten and First grade students concentrate on aquiring beginning computing skills with a strong focus on developing typing and word processing skills. Students will learn to change font sizes, styles and colors as well as Insert, size and position clipart, add page borders and print documents. Students will also explore their creativity with the KidPix art program.
Second graders will utilize the foundation in typing and writing to expand into more diverse skillsets including Excel spreadsheets, PowerPoint slide shows, internet research, comic creations, and continue their development of word processing and typing proficiency.
Third graders will combine multiple skillsets to complete a long term (8-9 weeks) "City Wild Life" project. This key project challenges students to research facts, collect images, name, store and manage filesets, create title art in PowerPoint and record their voice to create a narrated slideshow. Students will work with a variety of applications including Excel, PowerPoint, Word, PhotoStory and more. Third graders will also learn to use photo editing software in a fun activitiy to switch their heads onto another body.
Fourth and Fifth graders will be involved in science and social studies PowerPoint presentations, a variety of research assignments, develop skills in graphic and photo editing, website creation, narrated slideshows, video screen capture, video editing, word processing, typing and more.
Lesson Plan Examples on This Site: