Cut and Paste - Animal Vocabulary
Students Cut and Paste Animal Vocabulary
Students use cut and paste to place animal vocabulary words next to the correct pictures. Students can right click cut and right click paste or use keyboard shortcuts "Ctrl X" and "Ctrl V" . Students can use the "undo" button or "Ctrl Z" to fix mistakes.
This activity integrates technology into the Life Sciences curriculum.
Grade 1 and up
Cut and Paste Animal Vocabulary Finished Example
Students cut and paste the vocabulary words and paste them next to the matching picture.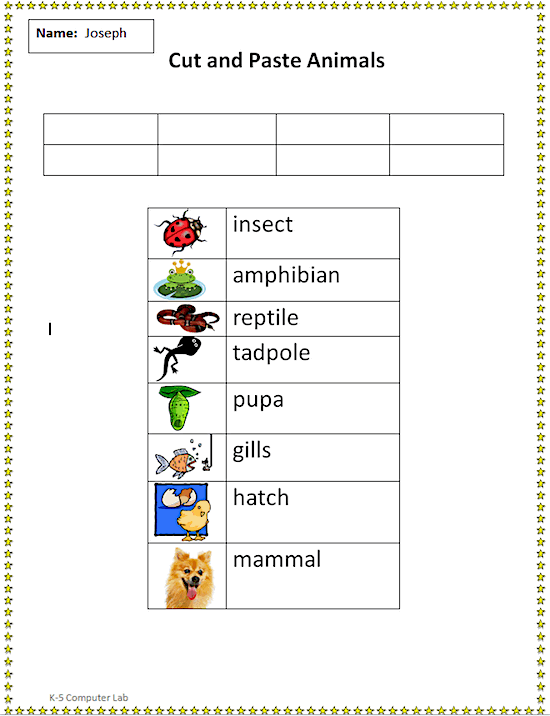 Cut and Paste Animal Vocabulary - Activity Sheet
Download: cut-and-paste-animal-vocabulary-handout.docx