Wasp Body Parts Diagram Activity
Diagram a Wasp's Body Parts with Clipart, Textboxes and Arrows
A fun activity for students to learn how to label and annotate diagrams using a word processor.
Student learn how to insert, size and move clipart, textboxe, and arrow shapes. These are essential skills for creating reports, brochures, presentations, posters and title pages.
Students can search the internet, or use their textbooks to find the names and locations of the main wasp body parts.
Grade 1 +
Download: wasp-diagramming.docx
Wasp Body Parts Diagram - Finished Example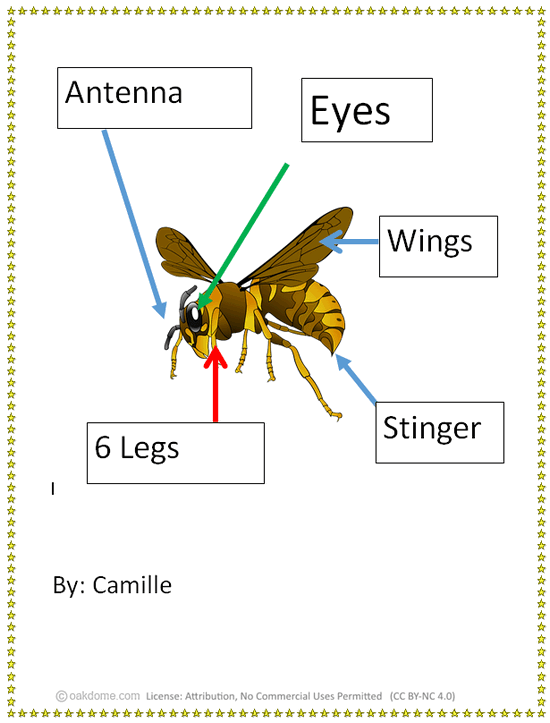 Popular:
For PC's and Microsoft Office